Mum has pet CORGI as her birthing partner... and he did a great job
12 July 2018, 17:10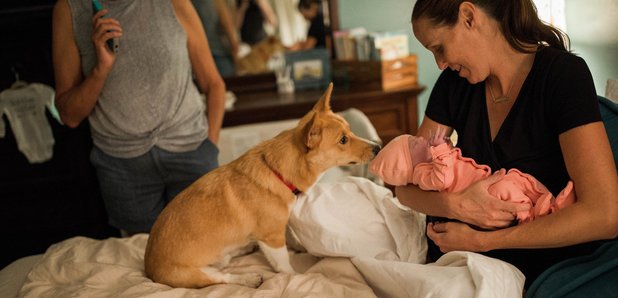 Ryder the corgi pup has supported mum Brooke in all of her three home births - and is one very good boy!
A loyal corgi called Ryder has proved to be the best birthing partner for a mum-of-three in America.
Mum-of-three Brooke called in photographer Kristin Ann to capture two of her home births and one very loyal family member was by her side throughout the entire process.
Kirstin said of proud pooch Ryder: "He would come and check on his mum and make sure everything was ok.
"From letting her hug him through the contraction to watching her as she walked through the pain outside. He gave her the space she needed but the love she wanted."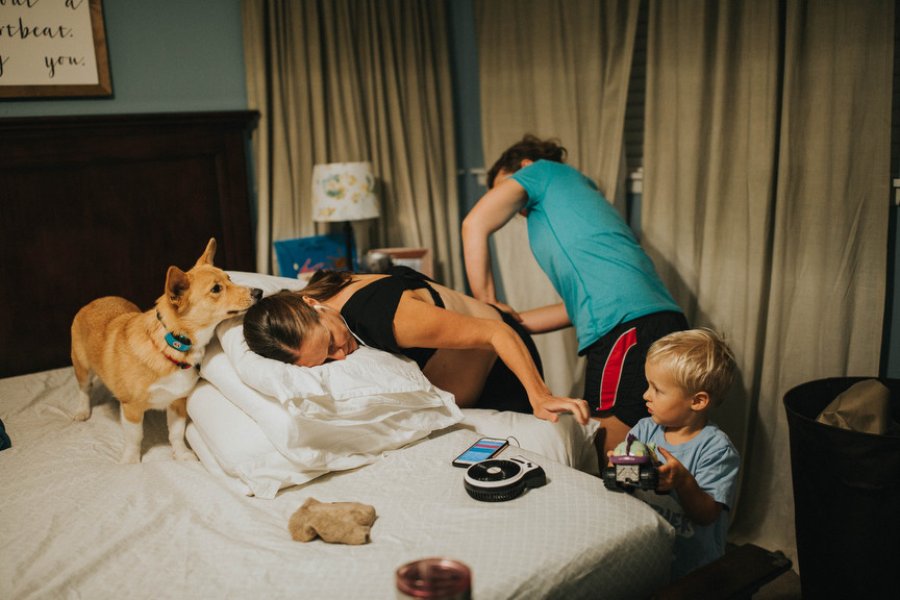 Another shot sees the dog jump on the bed to support mum Brooke.
Photographer Kristin explained: "Every once in a while he would jump on the bed to give her a reassuring kiss to let her know she could do this. It was a beautiful thing to watch - the bond between mom and baby and man's best friend. This made me take notice. It's not something you see every day.
"Every moment I saw him interacting with Brooke I tried to take as many pictures as possible. I knew this was special."
Kristin writes on Bored Panda: "When I sent the preview to Brooke, she had no idea he never left her side. It was so nice that I could capture that for her and she now can look back and see things she otherwise might not have noticed."