This Woman Is Proving Weight Is Nothing But A Number!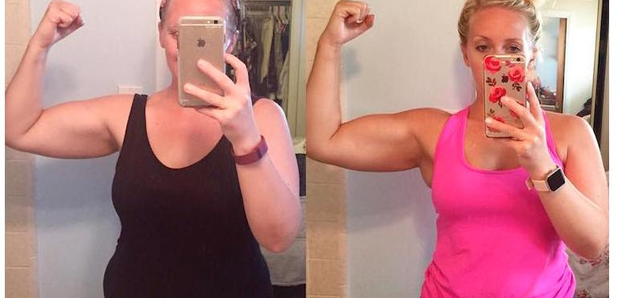 Apparently, the difference between 181 and 182 pounds is actually HUGE.
When it comes to losing weight, some of us are slaves to the scales.
If you lose a pound you feel like you're the biggest success, but the moment we put on a pound we feel like the biggest failure.
Well, one woman has shown that weight loss has nothing to do with being healthy at all. In fact, weight is simply a bunch of numbers.
Adrienne Osuna posted her before and after photos to prove that your weight has no indication of how in shape you are.
Showing off the stark contrast between her curvaceous figure and her slimmer frame, she pointed out the difference between her dramatic body transformation was only a one pound weight loss!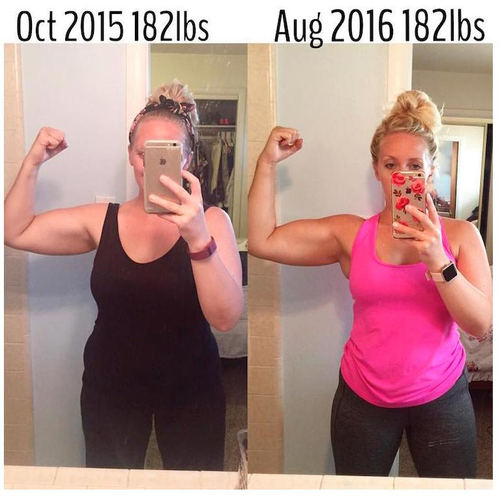 Her curvy shape weighed in at 182 lbs and her slimmer figure weighed in at 181 lbs!
The mother of three explained that after giving birth, she'd try different diets and always became dismayed. "Focusing on the number on the scale can be extremely discouraging," she told The Huffington Post.
"Once I let go of the number, and decided I was going to be consistent with lifting weight regardless of my weight, I saw results."
What's more, she doesn't starve herself either!Adrienne reveals her diet is high in protein and she gorges on up to 2,500 calories a day!
Adrienne hopes that by posting her weightlifting transformation photos, women will stop obsessing about their body in the same way that she used to.
She explained: "I want moms to know that, even though they had kids, their bodies are NOT broken. They can be stronger and healthier than ever before."