This Museum Wants Your Cat To Apply For Their Latest Job
8 September 2017, 09:27 | Updated: 8 September 2017, 09:28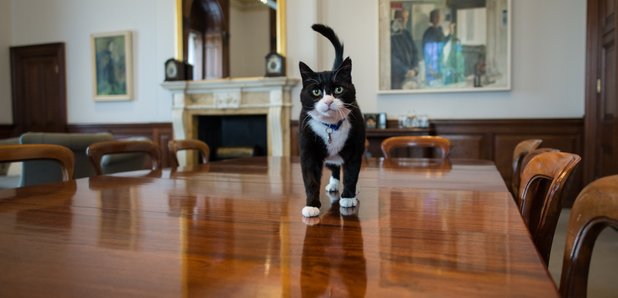 If you worry about your beloved feline friend at home all day long while you're at work, then we might have found the perfect solution for you.
A postal Museum is encouraging cat-pplicants for their latest available role, the very important position of Postal Museum Cat (PMC).
And the job has a number perks: your pet will be working remotely, receive a very fetching official postal hat to wear and possibly even receive a flurry of new fans.
Okay, yes it's unpaid but it's great exposure because the museum will be choose one cat per month to be it's official PMC.
All you have to do is download and print this cat hat template and upload a picture of your cat wearing it to either Twitter or Instagram using @ThePostalMuseum and the hashtags #jobsfurcats and #catsinhats.
Here are a few of the previous successful applicants to show you how it's done: