This Is The Must Have Colour For All Brides in 2018!
10 January 2018, 16:53 | Updated: 10 January 2018, 16:55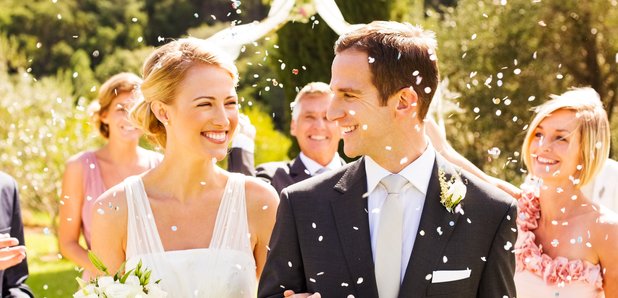 Grab your bridesmaids and head to the shops pronto!
The festive season sparks a whole heap of proposals, with newly engaged couples flashing diamonds for the world to see.
For many brides, one of the first exciting things to confirm are the wing-women they'd like by their side on the big day.
And of course, once your bridal line up is complete, talk instantly turns to the dresses.
Pastel colours were all the rage for 2017, with dusty pinks and blues becoming firm favourites amongst 'rustic' style weddings.
But it is predicted that 2018 will see a shift in the softer colours making way for slightly more impactful hues. According to Wedding Wire, the new colour to be in high demand is Nostalgia Rose.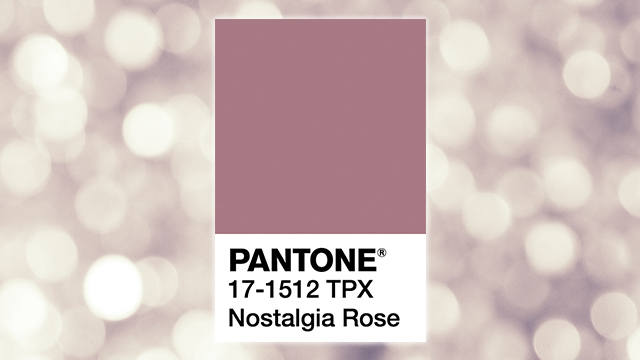 Credit: Pantone.com
This versatile shade is a blend between pinks, mauves and purples, and wouldn't look out of place at a traditional church venue, fancy Manor House or cosy barn.
It's also a colour that could be pictured in any season; over the last couple of years, the 'wedding season' has gotten more and more vague, with many brides opting for winter dates rather than risking a rainy summer's day or paying over the odds for a venue in peak season.
Nostalgia Rose became a prominent feature on runways towards the end of last year, and is expected to be in high demand across 2018.
Another popular idea amongst brides is dressing their bridesmaids in different styles, rather than going down the traditional route of matching dresses.
Other trends set for 2018 are two-toned dresses, sequins, and even a splash of velvet.
WATCH! Yes Or No? World's First Engagement Ring Phone Case: