VOTE! Which Famous Red Head Would YOU Smooch On National Kiss A Ginger Day!
12 January 2018, 12:49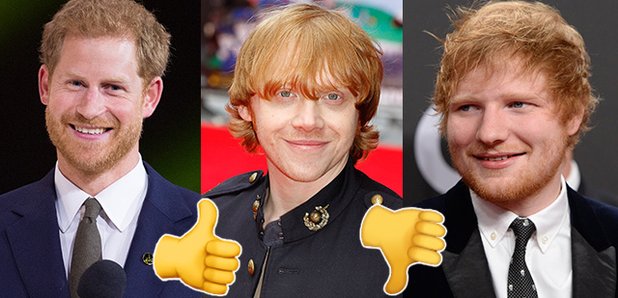 Which handsome flame-haired celeb gets your vote?
The 12th of January is officially National Kiss A Ginger Day.
Up and down the country, we're sure many flame-haired individuals are enjoying the extra attention!
There are also many handsome redheads in the world of celebrity, but which one would YOU choose for a kiss?
Perhaps a royal? Or a soap villain? How about a wizard?!
It's a toughie!
Vote in our poll below: