Outrage as New Look charge 30 per cent MORE for their plus size range
14 May 2018, 12:24 | Updated: 14 May 2018, 13:34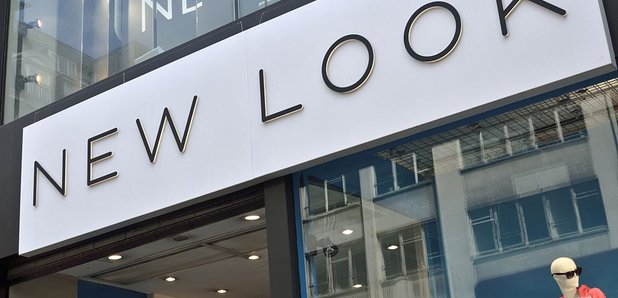 The fashion brand is currently selling at least three items of clothing that are priced higher in size 18 and above.
New Look has been slammed for charging plus size customers a 'fat tax'.
Shoppers are furious that the high street retailer is charging £22.99 for a pair of green stripe trousers in sizes 18-32 - when 'standard' size is priced at £19.99.
But this 15 per cent mark up isn't the only disparity in the pricing between the plus and standard ranges.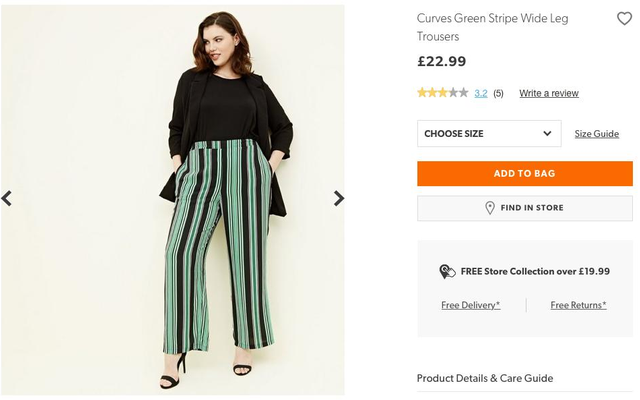 Larger shoppers claim that it's not fair that they are made to spend more on the same pieces as standard shoppers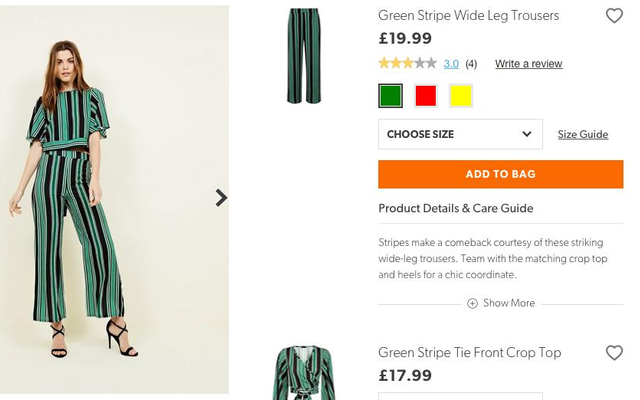 The standard sized trousers are 15 per cent cheaper
One shopper realised a T-shirt she bought for £12.99 in a size 18 was priced at £9.99 for a standard size - a 30 per cent mark up.
Maria Wassell, 43, raged: "It's like I'm being discriminated against for being plus size when I'm only slightly bigger than average.
"The average size for a British woman is now a size 16.
"Plus size purchases are on the increase. If you look at the statistics, there's more money being spent on plus size clothing now then there was even three years ago.
"Why should we be penalised for being slightly bigger? A lot of retailers do this.
"Some retailers have claimed that plus size clothes need more fabric and that's why it costs more. That's basically rubbish.
"It's discriminating against those customers who are larger.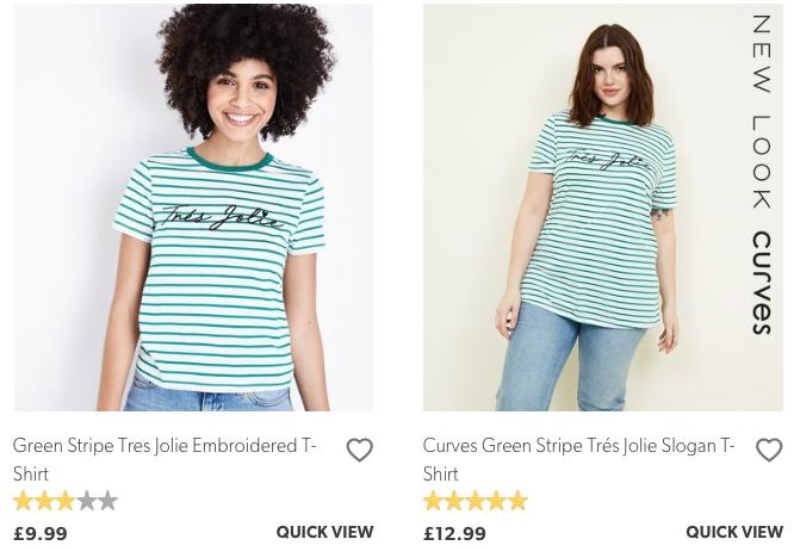 This is the T-shirt that sparked the latest 'fat tax' row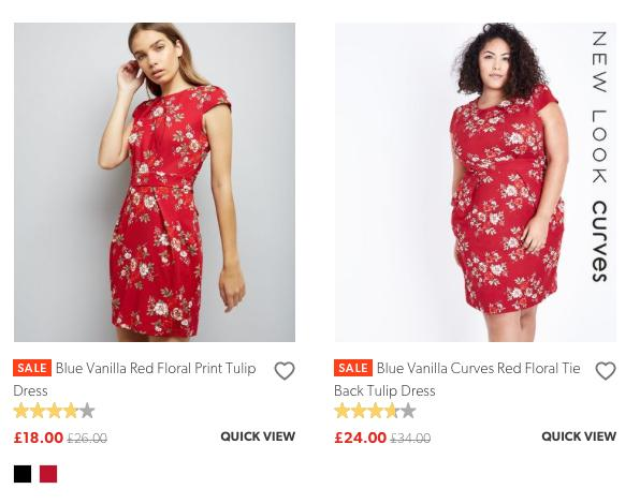 The Curves version of this dress was also priced higher - before and after it went on sale
"Even the trousers in their tall range, which would also require more fabric, are the same price as the normal ones.
"I'm annoyed."
Other styles that appear to have been increased are a floral red dress, priced £26 or £34 in the brand's Curves range.
A New Look spokesperson told Heart: "To ensure pricing differences like these don't happen in future, we are in the process of reviewing the pricing structure of our Plus size collection in a way which works best for our customers and our business.
"We are proud of the ranges we offer to our Plus Size customers and value all customers, no matter what their body shape or size."