New trend sees people leave gifts for on-call paramedics
5 September 2018, 16:02 | Updated: 5 September 2018, 23:39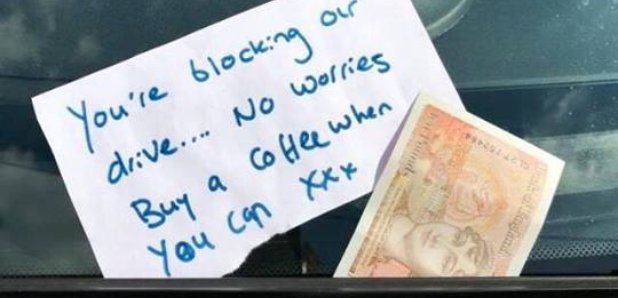 One paramedic said the kind gesture had 'restored his faith in humanity'.
A new trend is sweeping the nation - as members of the public show their support to our emergency services.
While ambulances blocking driveways have previously resulted in angry rants, paramedics are now being gifted with kind notes and cash for refreshments.
One kind citizen attached a £10 note to the ambulance window, along with the message: "You're blocking our drive! No worries. Buy a coffee when you can!"
Another put: "Thank you for blocking my driveway to save a life. Refreshments on me."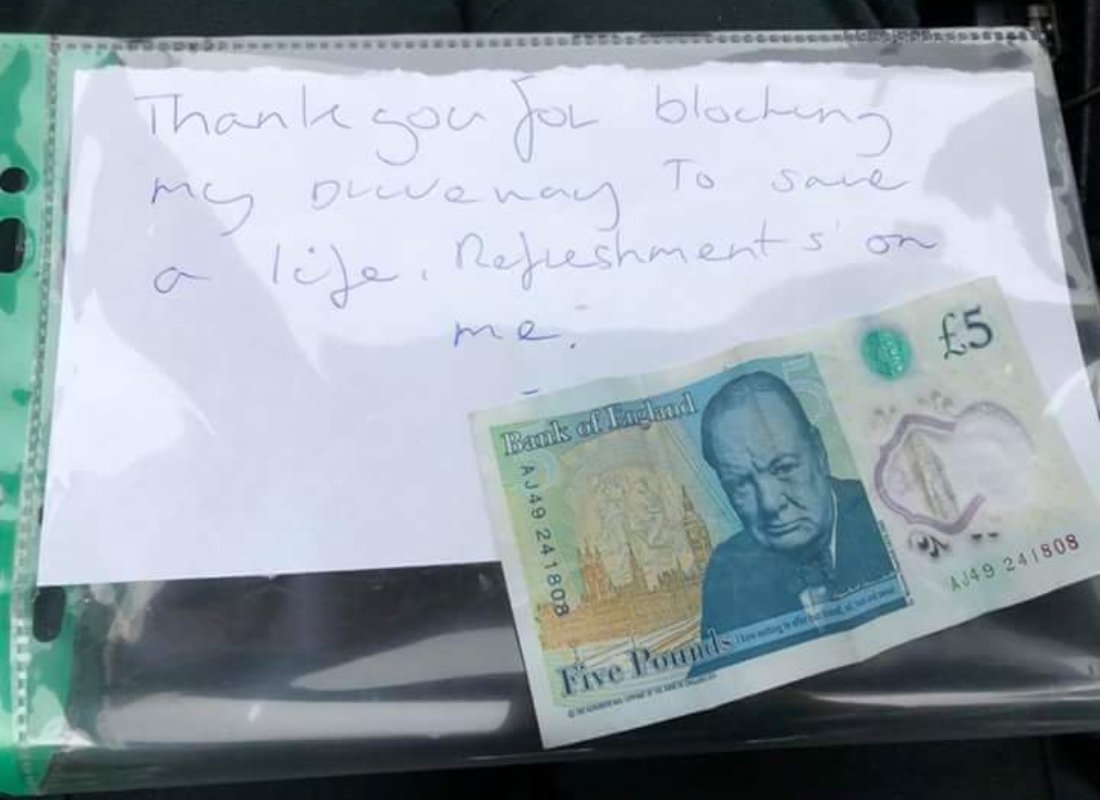 Paramedic Gary Turley told the BBC: "It was just really uplifting and restored our faith in humanity.
"At the moment there's lots of negative notes on windscreens. Unfortunately it's the nature of the job."
He added: "We have to get to people quickly and sometimes it's not possible to park a little way down the road or find somewhere big enough to park an ambulance in."
In July, a parking attendant in Cheshire caused outrage after issuing a fine to an ambulance driver who had parked on double yellow lines.
The driver had been working a long shift without food and drink when she popped into a nearby supermarket for a bottle of water - so she could continue saving lives.
But the strict parking attendant wasn't interested in the explanation, later telling a member of the public that he was "proud" of issuing the ticket.
In February, a woman was fined £120 and ordered to pay a victim surcharge after leaving a foul-mouthed note on an ambulance in Stoke-on-Trent.