Newlyweds reveal their biggest financial regrets on their wedding day
25 May 2018, 12:35 | Updated: 12 July 2018, 13:59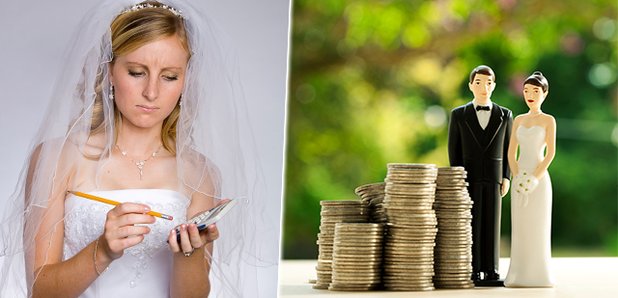 The average UK wedding is said to cost around £20,000.
When it comes to wedding planning, it's easy to get carried away with the costs, even with the best will in the world to stick to a budget.
Essentially, all you need to get married is a registrar and a couple of witnesses, but the lavish extras are supposedly what makes it THE best day of your life.
However, with many brides-to-be getting extra thrifty in the run up to their wedding, a study by URBO has revealed the top 6 'waste of money' items that newlyweds wished they'd not splurged so much on.
1. The dress
It goes without saying that your wedding dress should be the most gorgeous gown you will ever own. But a beautiful frock often comes with a hefty price tag.
It is now way more acceptable to buy a bridal gown 'off the peg' at warehouses, or even opt for a second had number listed for sale online. Some places even let you rent a dress. Either way, if it fits beautifully and makes you look amazing, a price tag means nothing.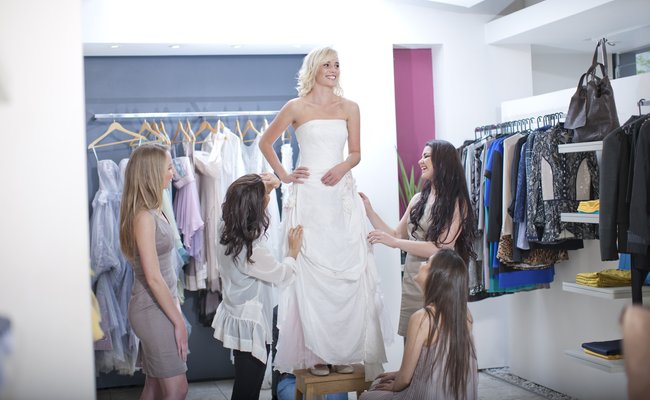 Credit: Getty
2. A big guest list
Many newlyweds claim they got too carried away with the guest lists, and invited everyone they'd ever crossed paths with. You invite one co-worker, so maybe the others will feel offended if they don't get invited too. Or you've invited one set of cousins, but then it's only 'right' to invite the other lot.
And of course, everyone always wants a plus one.
Before you know it you're looking at an attendance of hundreds of people you don't even know that well. And at an average price of £70 per head, it's a huge part of the overall cost that could be avoided.
3. 'Cheap' photographers and videographers
The going rate for good photographers and videographers can be thousands. It seems extortionate, but apparently a big regret amongst newlyweds is going on 'the cheap' with these.
And by cheap, we mean still around £400-£600, but the final product being seriously under par. That's got to hurt.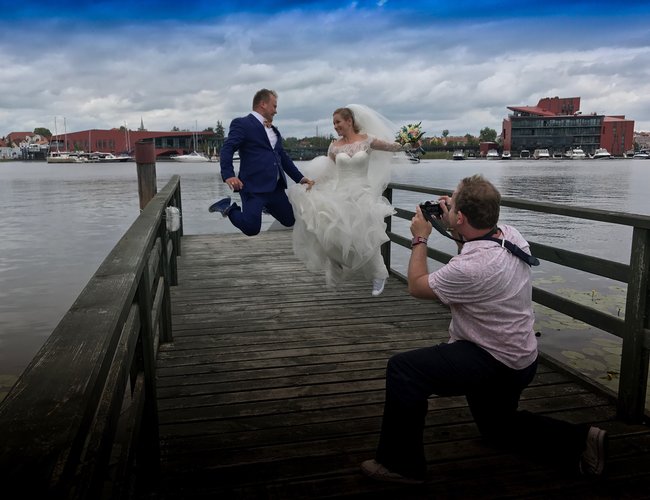 Credit: Getty
4. Fancy flower arrangements
To kit your venue out with beautiful floral displays can cost hundreds - and that is without any bouquets for the bridesmaids and pins for the groomsmen. Now, brides are leaning towards 'feature' centrepieces on the tables, such as pictures or candles or mini woodland displays. The creative brides will get their hands dirty making cute original arrangements in keeping with their seating plan theme and save themselves a hell of a lot by doing so.
5. A pricy wedding cake
The cake gets cut, people applaud, then it gets forgotten about. You may see the odd attendee having a nibble on a slice halfway through the reception, but really, most people are eyeing up the evening buffet and have forgotten all about the incredible cake display that cost you hundreds.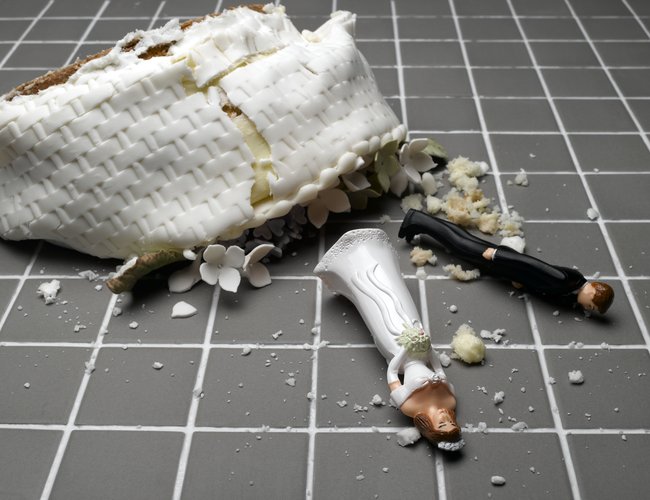 Credit: Getty
6. Not having the wedding THEY want
It's easy to get swept up in other people's ideas of a 'perfect wedding'. Pushy in-laws, persuasive friends, a Pinterest board that is full of other people's suggestions and not your own.
If you want an intimate ceremony, keep it casual. If you want to go abroad, book the flights. At the end of the day, it's YOUR day.
WATCH: The best highlights from the Royal Wedding:

With wedding season more or less upon us, and the average big day costing around £20,000 we think it's time to get thrifty!