This EPIC Proposal Is Every Nintendo Fan's Dream!
8-Bit Proposal - Custom Game Proposal!
08:01
Talk about time and effort! How adorable?
When it comes to popping the question, preparation is key.
That's why we take our hats off to Youtuber Joey Hollywood, who has made waves on the internet after designing his very own video game in a bid to propose to his girlfriend Mary.
We're not sure exactly how the tech-savvy gamer went about designing the game but it drew inspiration from classic Nintendo games such as Super Mario Bros. with colourful 80s style graphics.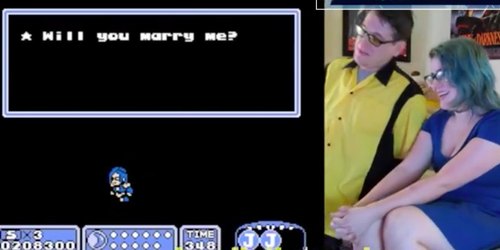 The game, aptly called .... , sees the adorable couple as lead character as they head out on an adventure to save the world.
Throughout the game Owen cleverly placed references to their relationships which obviously sent Mary into various mini-meltdowns as she played along. However, nothing could compare to the shock on her face when she released the ploy was an elaborate proposal.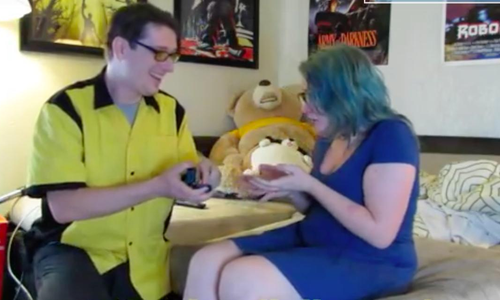 Making her way to the final screen, having saved the world of course, the words 'Will you marimba?' appeared on the screen before Owen presented Mary with a stunning engagement ring.
How cute?