Nurse Treks 10 Miles In The Snow To Work And The Video Is Incredible
2 March 2018, 13:07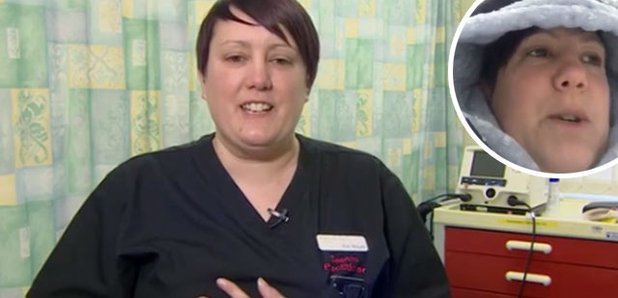 Nurse, Kat Mayer, trekked for 3 hours in the snow to get to the hospital for a shift.
This week's Beast Of the East left a bunch of people scrambling around to find alternative ways of getting to work.
Nurse Kat Mayer took the word dedication to a whole new level however, by trekking 10 miles in the snow to get to the hospital for a shift.
That's 3 hours!
After the video went viral, This Morning decided to reward Kat for her efforts, with a three-day trip to Barcelona for her and her family.
Kat told Holly Willoughby and Philip Schofield: "I initially started off thinking it would take half-an-hour.
"Suddenly it dawned on me that the hospital is at the top, near the cathedral and it's all hills around it."
She explained that uploading the video of herself to Facebook was the best way to keep her colleagues informed.
She added: "We stayed over last night. We packed our bags, preempting that we'd have to stay over like so many of the other nurses and doctors and health care supporters did to make sure that the patients remained safe.
"It wasn't just myself that walked to work, a number of people walked around 10 miles as well. Our matrons walked in, our heads of nurses walked in. People tried to get here in their cars and had to abandon them but still managed to get in.
"So although my video has gone viral all I did was walk to work and record it and it was just so people know that at the NHS we do try."
Aww, well done Kat!
Watch more: