You can now get Nutella lasagne... and it has cheese in, too
29 March 2018, 06:00 | Updated: 29 March 2018, 06:24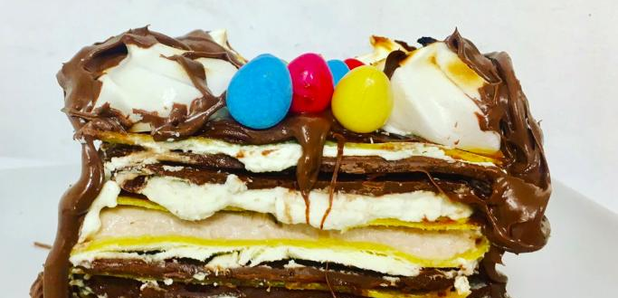 A London restaurant has found a way to blend pasta and chocolate spread... but would YOU eat it?
A London restaurant is celebrating Easter with a very unusual dish - Nutella lasagne.
The odd dessert is the brainchild of the team at Mister Lasagne, who bring out the indulgent item every Easter.
It's made of layers of lasagna sheets, oozing with Nutella, creamy mascarpone mixed with double cream, crushed meringue pieces, topped with mini chocolate eggs and meringue swirls.
Nutella lasagne might sound sickly sweet, but it's aimed at people who gave up both chocolate and pasta for Lent.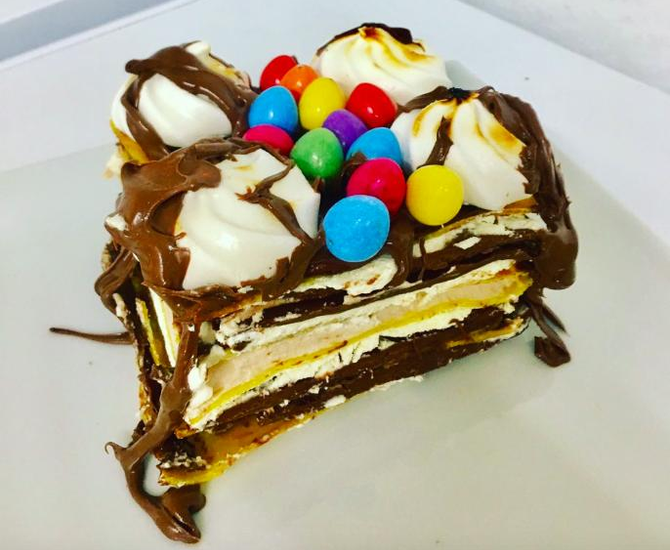 The Nutella lasagne has meringue pieces and mascarpone cheese amongst its pasta layers (Image: Mister Lasagne)
Mister Lasagna founder, Alessandro Limone said: "We wanted to give our customers an indulgent treat this Easter and what is better than pasta and chocolate combined!"
The £5.90 treat is only available over the Easter weekend so foodies - and people with adventurous tastebuds - don't have long to give it a try.
Other unusual varieties of lasagne on offer at Mister Lasagne's four London stores include chicken and chorizo, sausage and broccoli and artichoke.