There's A BIG Reason You Need To Behave At Your Work Christmas Party!
17 November 2017, 10:38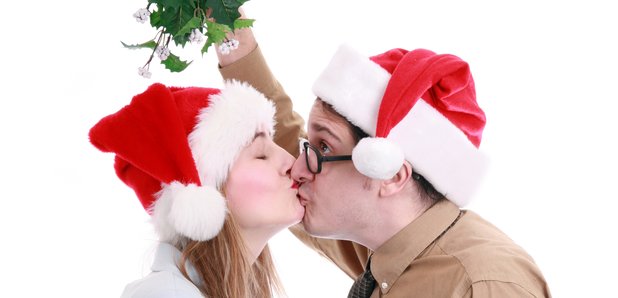 Don't say we didn't warn you!
Ahh Christmas.
The one time of year where office grievances are put to one side, and the work force unites for a single night of festive cheer.
There's ALWAYS some gossip to be had the next day - who revealed something they shouldn't, who had to be taken home early, and who hooked up!
Provided the gossip isn't centred around you, the day after the party can often be quite entertaining.
One of the best topics of debate is definitely any party romances - maybe there were two office bods who have been destined to get together for SO long and finally became an item!
OR the most scandalous of them all - perhaps there were two totally random staff members that hit it off and couldn't resist a canoodle to some festive Mariah Carey.
Either way, it's reported that almost HALF of office workers end up having some sort of romantic encounter at the annual Christmas party.
And, what's even more astounding, is the discovery that 53% of said romances then lead on to long-term relationships!
That's over HALF!
WATCH: Boyfriend Proposes On A Slingshot Ride:

These statistics were unearthed by Instantprint, who surveyed 2000 workers. It emerged that a third of those who fell for a colleague at the Christmas party are still together one year later.
The study also revealed the department that parties the hardest is HR, and a whopping 40% of them consider handing in their notice the day after the Christmas party as they're so mortified by their own behaviour. Meanwhile, those who work in marketing and sales are apparently the biggest troublemakers - so if you don't want to be led astray, stay away from that meddlesome lot!
The smooth operators are the IT department, who are apparently most likely to have a cheeky Christmas kiss.
May we kindly suggest that, if you're planning to wake up the next day feeling in no way embarrassed or ashamed, you have a nice big meal before the party, and some water close at hand throughout the night in case you start to feel too woozy!
Happy Christmas one and all!