These Are OFFICIALLY The Names Of Women Most Likely To Get Pregnant In 2018!
2 November 2017, 11:33 | Updated: 2 November 2017, 11:35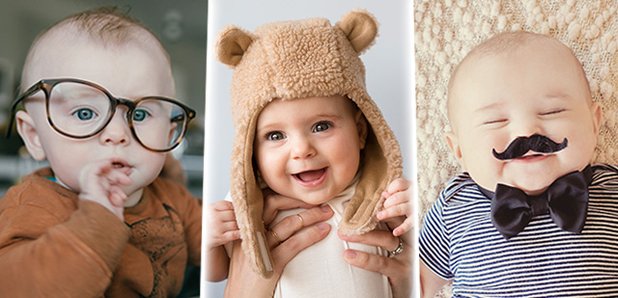 Based on actual studies, this list could be pretty accurate!
We see many a list across our social media pages, supposedly predicting the names of the people most likely to win the lottery, or the names of those who deserve a holiday most, or those who are most likely to get engaged at Christmas. Dutifully, we tag away furiously when we spot a friend or family members name, and wait for them to quip back with a "yeah right!" or a "really?!?".
But a new list has emerged, based on ACTUAL science, titled 'The Top 20 Women's Names Most Likely To Get Pregnant In 2018.'
This study, conducted by Closer Online, looked into a mixture of facts and figures to determine some accuracy in their findings.
They identified that in the UK, the average age for a woman to give birth to her first child is precisely 28.6 years old, which means that they would have been born in around 1989 - 1990.
Then, they looked at a list of most popular names for girls in that era, and voila!
So, without further ado, the name most likely to have a baby in 2018 is...drum roll...
Emma!
This was officially the most popular name for baby girls 28.6 years ago.
The top 10 names look like this:
1. Emma
2. Laura
3. Sarah
4. Stephanie
5. Kirsty
6. Claire
7. Nicola
8. Jennifer
9. Stacey
10. Lauren
With the next 10 shaping up to consist of:
11. Lisa
12. Danielle
13. Rachel
14. Rebecca
15. Natalie
16. Amy
17. Louise
18. Samantha
19. Ashley
20. Gemma
We're pretty certain we all know at least ONE name in this list!
Closer conducted the same study last year, with the top three women's names being Jessica, Amy and Jade. 2018's winner 'Emma' didn't even feature in the top 20, but 'Emily' came in at number 9.
Amy, Rebecca, Lauren, Ashley, Samantha, Danielle and Rachel have been in the top 20 for the last two years - make of that what you will!
WATCH: Newborn Baby Clings To Mother's Face: