This One BIG Mistake In The Bedroom Could Be Ruining Your Love Life!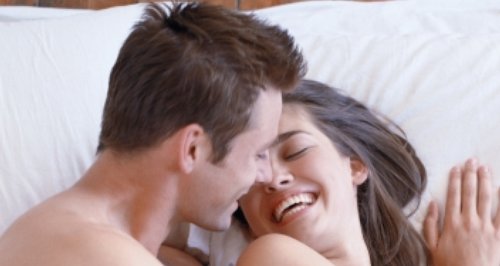 Apparently there's one thing important couple's are forgetting to do.
Unfortunately there is no set formula when it comes to romance, however new research shows that there's one BIG mistake an increasing amount of couples are making following a steamy session between the sheets.
According to the finding, more than half of men are guilty of ruining intimacy with their partner because they don't CUDDLE.
We might have been duped into believing that Fifty Shades of Grey style bedroom activities are the way to a saucier sex life, but apparently the key to a happier love life is actually very simple.
A new survey found that a good ol' cuddle can actually boost a women's enjoyment in the bedroom by as much as 30 percent and is just as effective as any other sexy tricks.
Unfortunately, it's thought that 53 per cent of men skip the snuggles and head straight out of bed, but expert claim hugging is one of the "easiest" ways to improve your relationship.
The study's author Robin Milhausen, PhD, told Men's Health: "It's a really important, but often missed, opportunity for connection."
It's not just the ladies who feel this way either apparently, as the survey also found that men like a cuddle too!