Cheeky Optical Illusion Shows How Naughty Your Mind REALLY IS!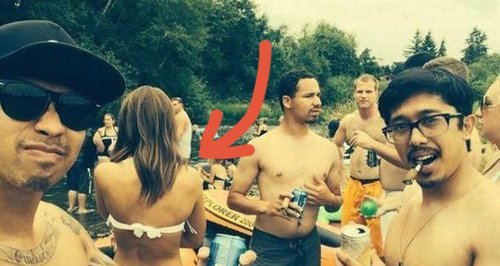 This bikini babe has become the butt of an unfortunate joke...
We just can't seem to get enough of these optical illusions and we're going to be honest, sometimes it's bit boring writing about them. But not this one. Oh no.
This photo of a group of pals chilling out and enjoying the hot weather in their swimwear has gone viral for one of the funniest reasons yet. Can you see the problem with this photo?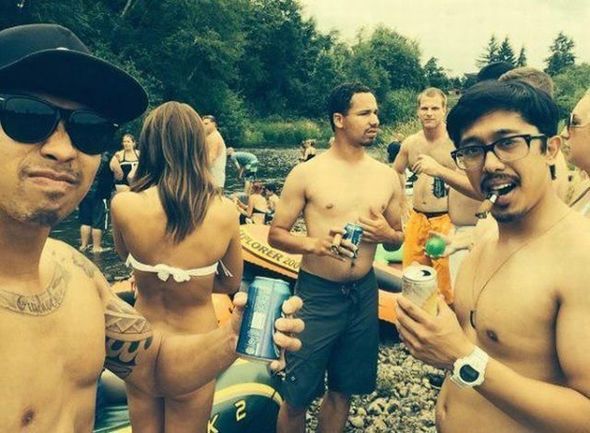 Picture | Imgur
It's not what your filthy mind is telling you! The man who is taking the photo has accidentally positioned his arm so that the crook of his elbow falls right on the bottom of the lady behind him - revealing an unfortunate mishap!
The woman - who has inadvertently become the butt of the joke - is in fact wearing bikini bottoms but we bet that your mind was telling you she'd forgotten to put them on that day.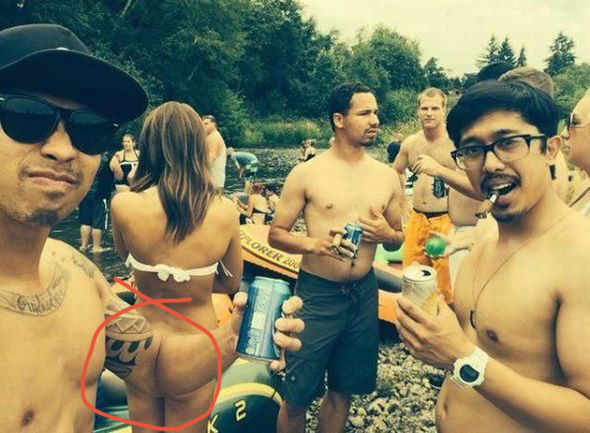 Picture | Imgur
You lot, behave!