Can You Find It? This Photo Of A Red Ring On A Bed Is Driving People Loopy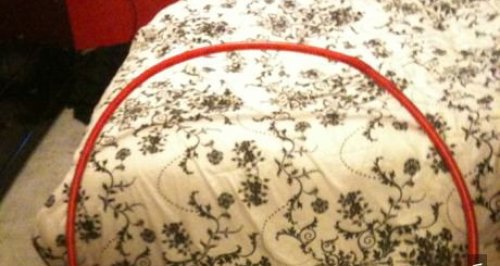 This optical illusion of a red circle around a section of a bed is doing the rounds on Reddit. It's so difficult that we nearly missed what we are supposed to be seeing!
What with all of the mind-boggling optical illusions on our newsfeeds, it's safe to say we're a little obsessed.
So it's no wonder that when this photograph with a red circle around a section of a duvet cover on a bed, people began hunting for what they were missing.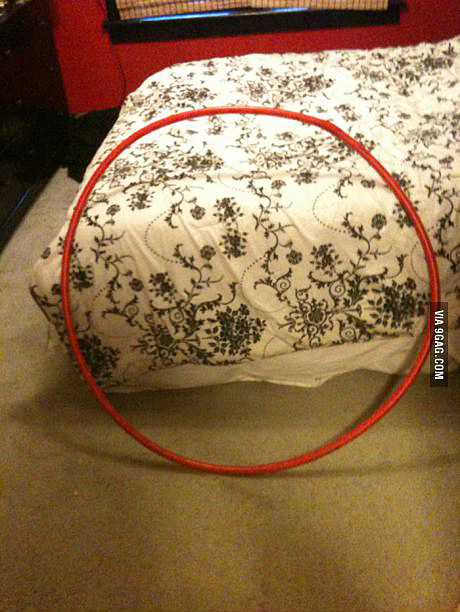 Picture | Reddit
The picture was uploaded to Reddit by user idontevenknowwhatsgoingon as part of a series of tricky pictures and has since caused internet-wide confusion. No only are people unable to see 'it', they're also unsure as to what they are supposed to be looking for.
Can you see it? No? Well that's because there's nothing there.
The trick is that the circle is actually a hula hoop and there isn't anything inside the circle at all!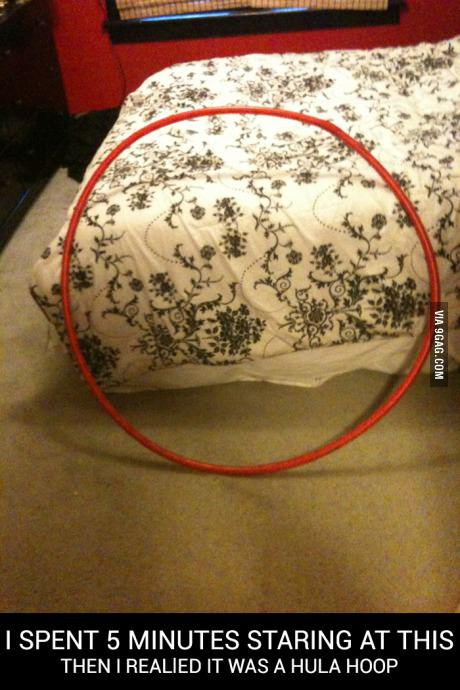 Picture | Reddit
One user commented: "Okay I just realized it was a hullahoop...", whilst another helpfully pointed out that "Everyone's so distracted by the hula hoop that they don't see the typo".
Touché... Sometimes, the internet can be a cruel, cruel place.