The Internet Can't Decide Which Way This Boy Is Facing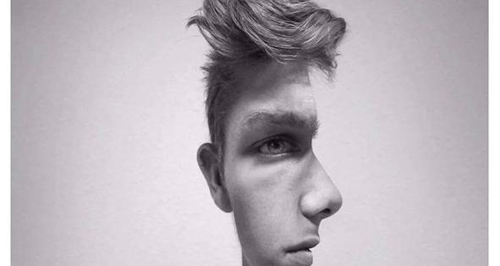 This man is quite clearly facing the front, there's no doubt about it. No, wait. Quite clearly facing to the right. No, straight ahead. Oh wow...
This confusing optical illusion was made by photographer Tim Wehrle from Konstanz Germany.
Tim's a pro at retouching and manipulating images and even received the Junior Lens 2015 'Special Prize' from the Photographic Industry Association.