If You Own THESE Items Then You're Probably Middle-Class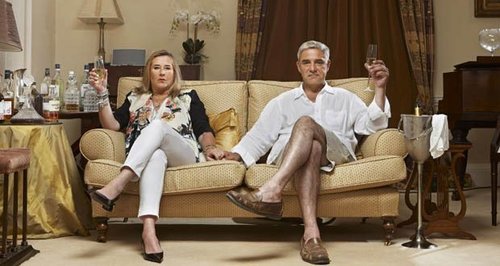 Can we tell how middle class you are by the items in your home?
If we had a nose around your house, what are we likely to find? A spiralizer in your kitchen perhaps? Do you hoover the decks with a Dyson? Then the chances are, you're so middle class!
An etiquette study has revealed 16 signs that hint at life in Middle England in a room-by-room and lifestyle list.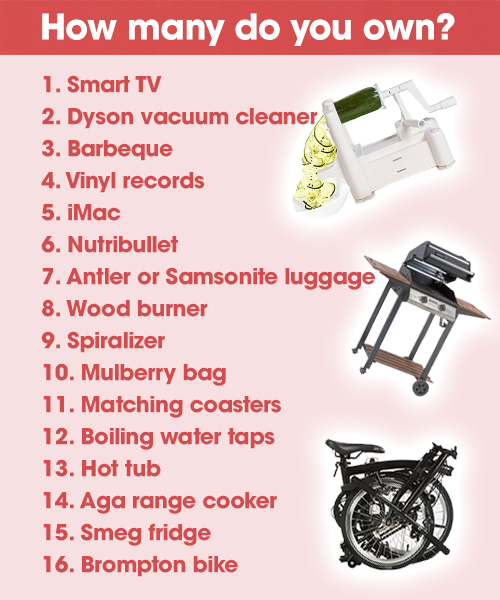 According to the research, a middle class kitchen has a tap that streams instant boiling water instead of a kettle, a Smeg fridge freezer and a Nutribullet smoothie maker.
The study also suggests that a living room in Middle England features a Smart TV, wood burner, vinyl records and matching coasters to put your drink on.
If you are middle class, then apparently an Apple iMac is the preferred choice of computer, whilst your garden isn't complete without a barbecue and hot tub.
The study by etiquette expert William Hanson follows a report by insurance giant esure that four in ten households now consider themselves middle class compared with a quarter six years ago.
See the full list of items that suggest that you're middle class. Count how many you own and then match it up to the results list below to find out just how middle class you really are!