People Are Losing It Over This INCREDIBLE £30 Paddling Pool!
16 June 2017, 15:49 | Updated: 23 August 2018, 16:58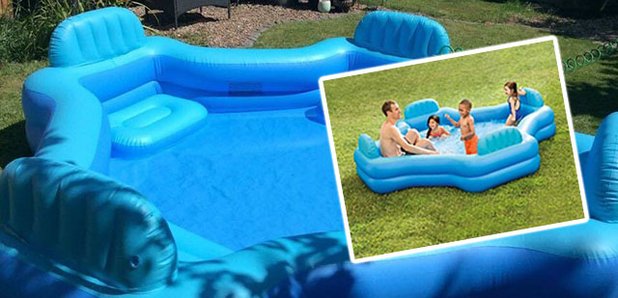 We need one of these on stand by for the hot weather coming our way!
As the heatwave strikes this weekend many of us will be left wishing we had our own swimming pools to dive into!
Wouldn't that be nice? A big pool to dive into or a hot tub to cool off after the sizzling temperates we have on the way.
Now to get a proper pool embedded into your back garden would cost you a pretty penny, not to mention time and effort. And as this burst of scorching weather could only last a couple of days we need a quick fix NOW.
Thankfully ASDA have answered our prayers and are selling this incredible blow up swimming pool for a incredibly reasonable £30.
The pool is complete with blow up seats so you can chill on the outskirts while the kids splash about in the middle. Social media has been flooded with buyers giving rave reviews about their summer bargain.
Our very own Sian Welby even gave it a shout out on Twitter and said she was going to send her sister to the nearest ASDA to bag one straight away...
I've literally just called my sister, she lives next to ASDA, I'm like: pic.twitter.com/DoRJnavLIr

— Sian Welby (@Sianwelby) June 15, 2017
But Sian and people keen to bag one of their own will be disappointed to hear due to popular demand they've sold out on the ASDA website.
So we got in touch with the supermarket giant in the hopes that they'd be stocking more.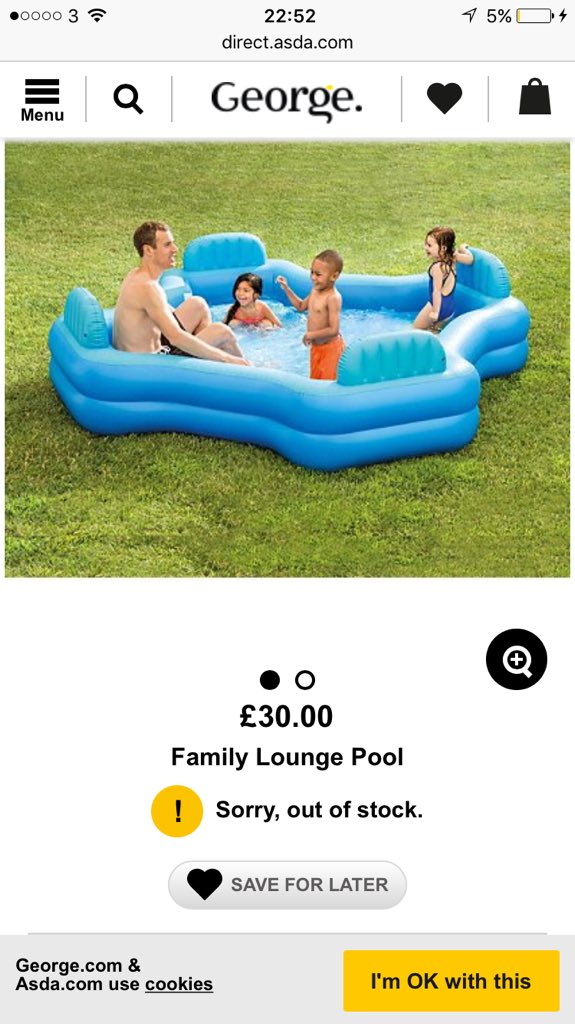 Senior press officer for ASDA Jack Woodhead said: "we are out of stock online however we do have limited stock in some stores for the paddling pool you mentioned. There is no plan to re-stock this item at current, but we do have a large range of paddling pools available."
So if you are desperate to nab one for yourself the best option is to dash to your local store and see if they (fingers crossed) have any left.
But as Jack rightfully pointed out, there are plenty of other inflatable pools out there waiting for a summer home!