Paddy McGuinness' Wife Christine Reveals Their Children's Disability In Heartfelt Poem
3 July 2017, 12:23 | Updated: 12 July 2018, 13:58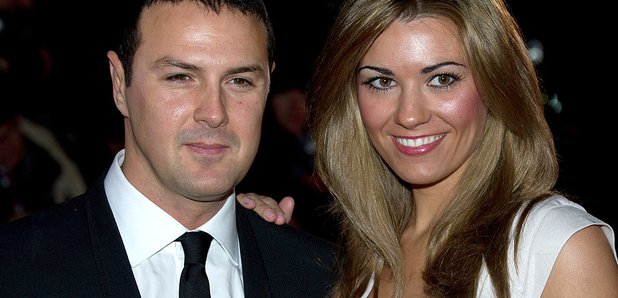 The mum of three penned a heartfelt poem.
Paddy McGuiness's wife has publicly revealed for the first time that their four-year-old twins have autism.
Christine, 29, chose to mark Leo and Penelope's birthday by penning a moving poem on Instagram. (Prepare to blub).
"Today you both turn four, and I celebrate so much more. In the last 12 months you have learnt to talk, and you are using flat feet to walk. You are conquering your daily challenges, and I'm here to hold your hand, when your dealing with sensory overload, the quietest room sounds like a big brass band. You excel in mathematics and amateur dramatics and you amaze me every day, because you are beautiful inside and out in an extra special way." Waaahhh! Pass the tissues.
Christine continues: "The meltdowns, the routines and all the planning ahead. The groundhog days, the beige food and the temperamental 'time for bed'. I love you unconditionally and will encourage you both to embrace your autism. "Because you are totally unique and fantastically awesome. All my love always, mummy."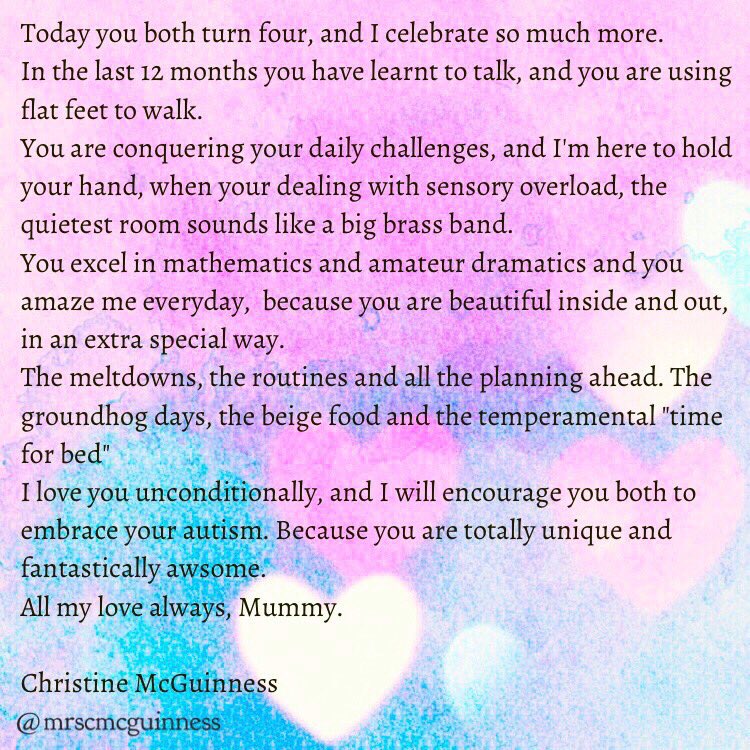 A moving birthday present. [Picture: Instagram]
OK, we're in bits here. Christine's proud and sincere poem will no doubt strike a chord with other parents of autistic children. The lifelong condition means that those with autism see, hear and feel the world differently to other people.
The couple haven't publicly spoken about their twins' health condition until now but Take Me Out host Paddy, 43, has talked about the highs and lows of parenting. He said: "Like most mums and dads, I enjoy a good moan about how difficult it is being a parent. But I do love it."
The pair have been married since June 2011 and welcomed their third child, daughter Felicity, last September.
Stay-at-home mum Christine, who regularly works out and looks after her health, has opened up before about personal issues. Last month she revealed on Loose Women that she had an eating disorder from the ages of 8 or 9 up to being 19, when she met her future husband.