Mum spends thousands on entering her baby in to beauty pageants
3 April 2018, 06:00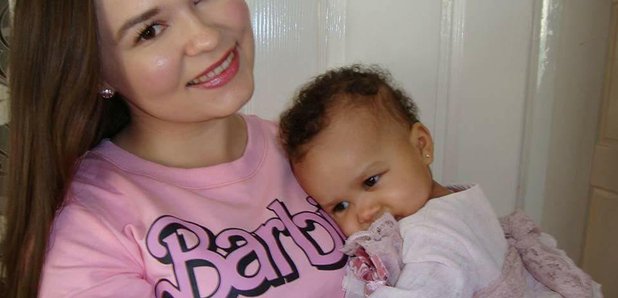 According to Rachel Marie Adams, she's got the "female Michael Jackson" on her hands... and she's taking on the role of the legendary performer's dad, Joe.
An ambitious mum is so desperate to make her two-year-old pageant princess daughter famous, that she spends up to £1,000 on each of the tot's glitzy competition outfits but buys her own clothes at knock-down prices in sales.
Rachel Marie Adams, 23 – who compares herself to Michael Jackson's star-maker dad, Joe - has even bought her little girl, Leilani, a jade green Swarovski crystal-encrusted dress, costing £250.
Sales assistant Rachel, of Stockton-On-Tees, Middlesbrough, said: "Leilani, who has been named Miss County Durham, is going to be a star.
"I see her as a female version of Michael Jackson and I am Joe Jackson, helping my child to become the biggest superstar.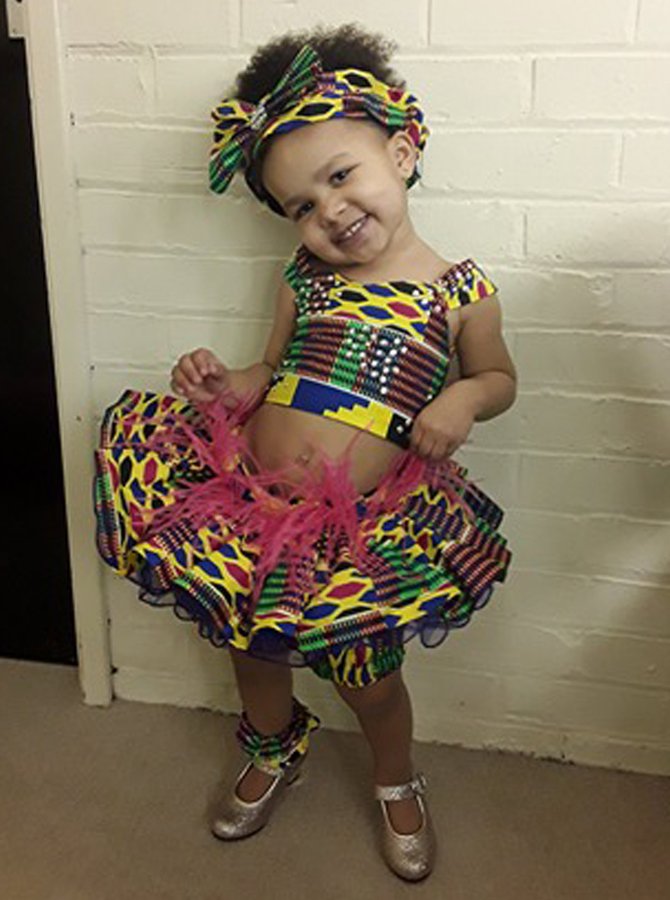 Little Leilani loves getting glammed up and showing off, says mum Rachel (Image: PA Real Life)
"I don't really buy anything fancy for myself. All my clothes I buy in the sales. I don't go on nights out or smoke, so I can get her the best of everything.
"I just want to get her top-notch dresses."
Despite only turning two in October last year, Leilani's wardrobe looks more like that of a Hollywood starlet. But Rachel and Leilani's dad, Ishmael Adams, 38, both say their daughter loves all the pomp and frippery of the pageant world.
Rachel continued: "She's a natural performer and dances and sings wherever we go.
"She loves getting dressed up and laps up the attention."
Leilani's glamorous collection of dresses even includes a Ghanaian-style outfit - a nod to her father's heritage - and a Hawaii-style costume with a coconut bra.
She also has a Carmen Miranda-style outfit with a fruit basket headdress.
Last Sunday she wore traditional Ghanaian outfit – biinged up for the pageant – to come first in Mini Miss County Durham.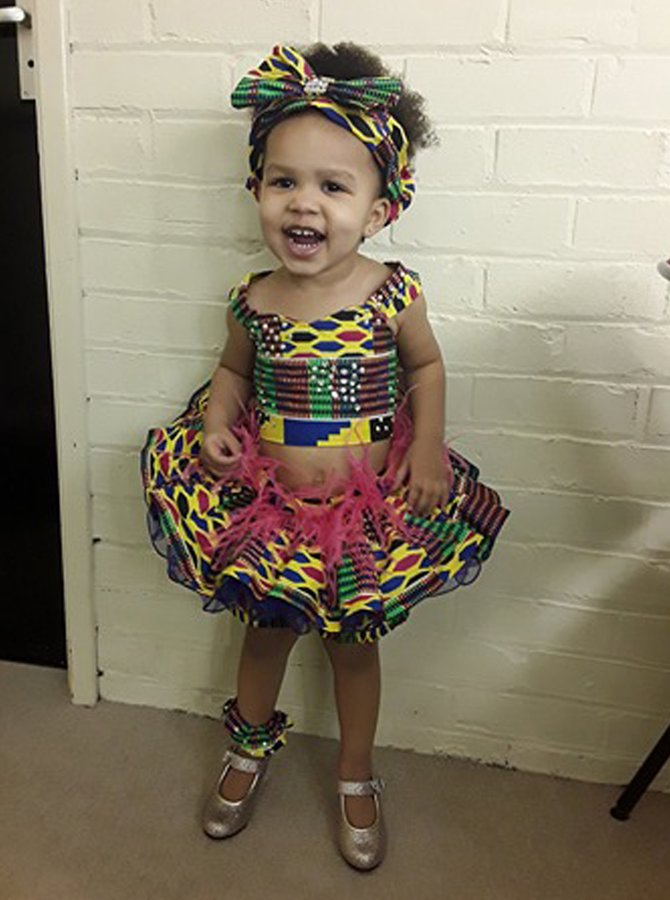 Rachel added that people claim Leilani has 'the X factor' (Image: PA Real Life)
She competed against 50 other girls. "I like her to look her best," added her proud mum.
"Ahead of a pageant, I will put a bit of lip-gloss on her, but nothing more than that.
"I wouldn't put fake tan on her until she was much, much older - maybe when she was about seven or eight."
With signs of her daughter's outgoing personality already showing, Rachel started entering Leilani into pageants when she was little more than a year old.
The six pageants she has entered, so far, including her first – a glitz one in Peterborough, Cambridgeshire, at 15 months.
And, despite her tender age, she has an impressive array of prizes, including crowns, medals, sashes and goody bags.
"Pageants were a natural choice for Leilani," said Rachel.
"As soon as she could stand, she loved bopping around to music, so it seemed like a great way for her to show-off her skills."
Now she hopes her talented daughter will become one of the UK's best-known pageant queens.
But her journey to stardom is coming at a high price. "Train tickets can cost around £100, a hotel for the night is maybe £90 and then there is the cost of Leilani's outfits," Rachel added.
"I maybe spent £300 to £400 on a dress for Leilani and the shoes can be costly, too."
In total, Rachel estimates that dressing her girl can cost up to £1,000 per show, but she will not let this hold her back.
"I will go without so that Leilani looks wonderful," she said. "She is really fabulous, and she loves wearing glitzy dresses.
"My aim for her is to be the biggest star in the world.
"She gets so much attention everywhere we go, she is so beautiful and confident, and I want her to do well."
According to her mum, the tiny performer has even been likened to megastar singer and actress, Tina Turner.
Rachel continued: "People tell me I have a mini Tina Turner on my hands, or that she has charisma and the X-factor about her. "Whatever she wants to do, I will support her, as long as she tries her best.
"She's just fabulous."