Paperchase celebrates single mums with Father's Day cards just for them
11 June 2018, 16:00 | Updated: 11 June 2018, 16:20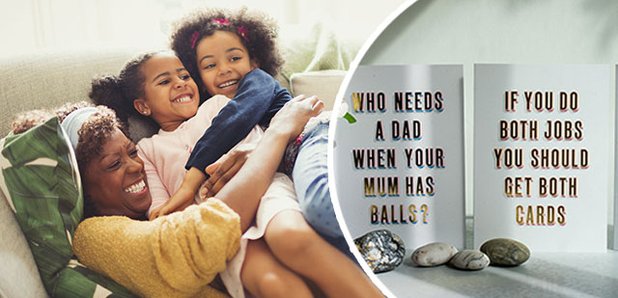 They feature slogans like "Who needs a dad when your mum has balls?"
Paperchase have bagged some brownie points amongst single mums with their latest collection of Father's Day cards, celebrating incredible mothers who play the role of both mum and dad.
The inspirational cards have a number of uplifiting and witty messages including, "Who needs a dad when your mum has balls?"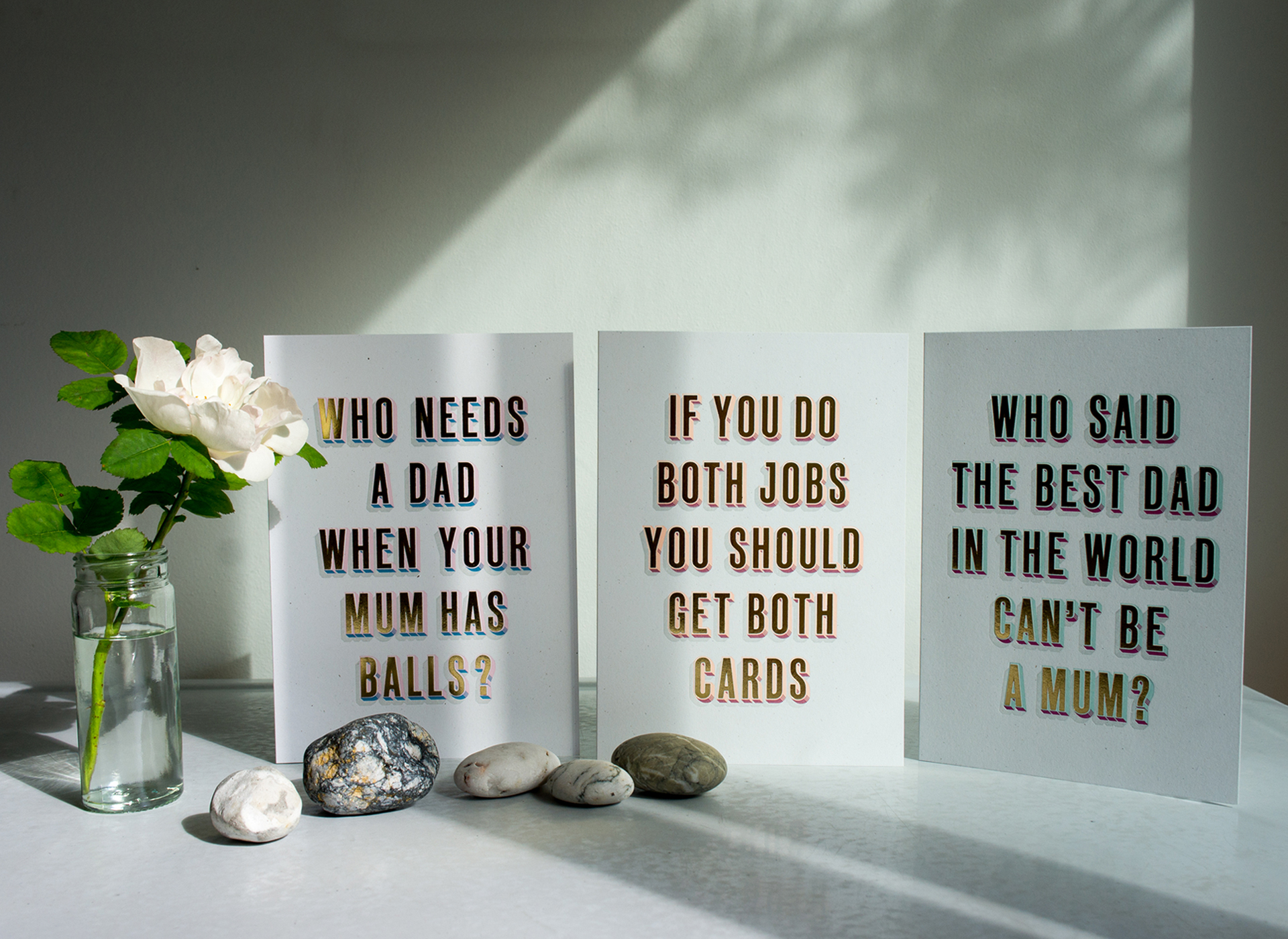 Triangle News
"Who said the best dad in the world can't be a mum" and "If you do both jobs you should get both cards."
Another says: "You're The Swiss Army Knife of Parenting"
The unique cards were created by London-based Stevie Rowing-Parker, 29, who is the founder of Happy Father's Day Mum.
The creative, who lost his dad when he was five, launched the collection last year after seeing how happy his yearly self-made ones made his mum.
He told The Sun: "It's been mum and my brother since I was about five and for the past four years I've been buying Father's Day cards, crossing out dad in a Sharpie and writing 'mum' really terribly.
"It just made mum so happy. The thing is it's obviously a pretty rubbish day for them and I just felt why are these amazing mums who are doing both jobs feeling rubbish on this day when they should be celebrated as well? It just didn't really make sense to me.
"I have been a massive champion of the fact my mum has done it all on her own."
The cards are now on sale at Paperchase for £2.99.