Four Paralympic Athletes Beat The OLYMPIC Gold Medal Time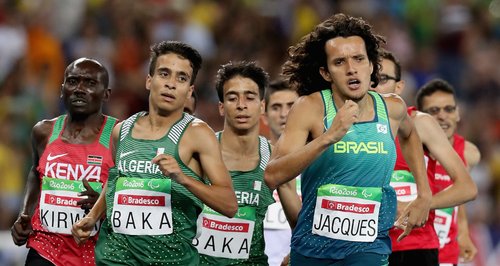 If you were watching the Paralympic 1,500m men's final then you would have witnessed history being made as FOUR visually impaired athletes have smashed the time set by the Olympic gold medalist in Rio last month.
Algeria's Abdellatif Baka not only crossed the finishing line first in his race but he also set a new world recordin the T13 1,500m.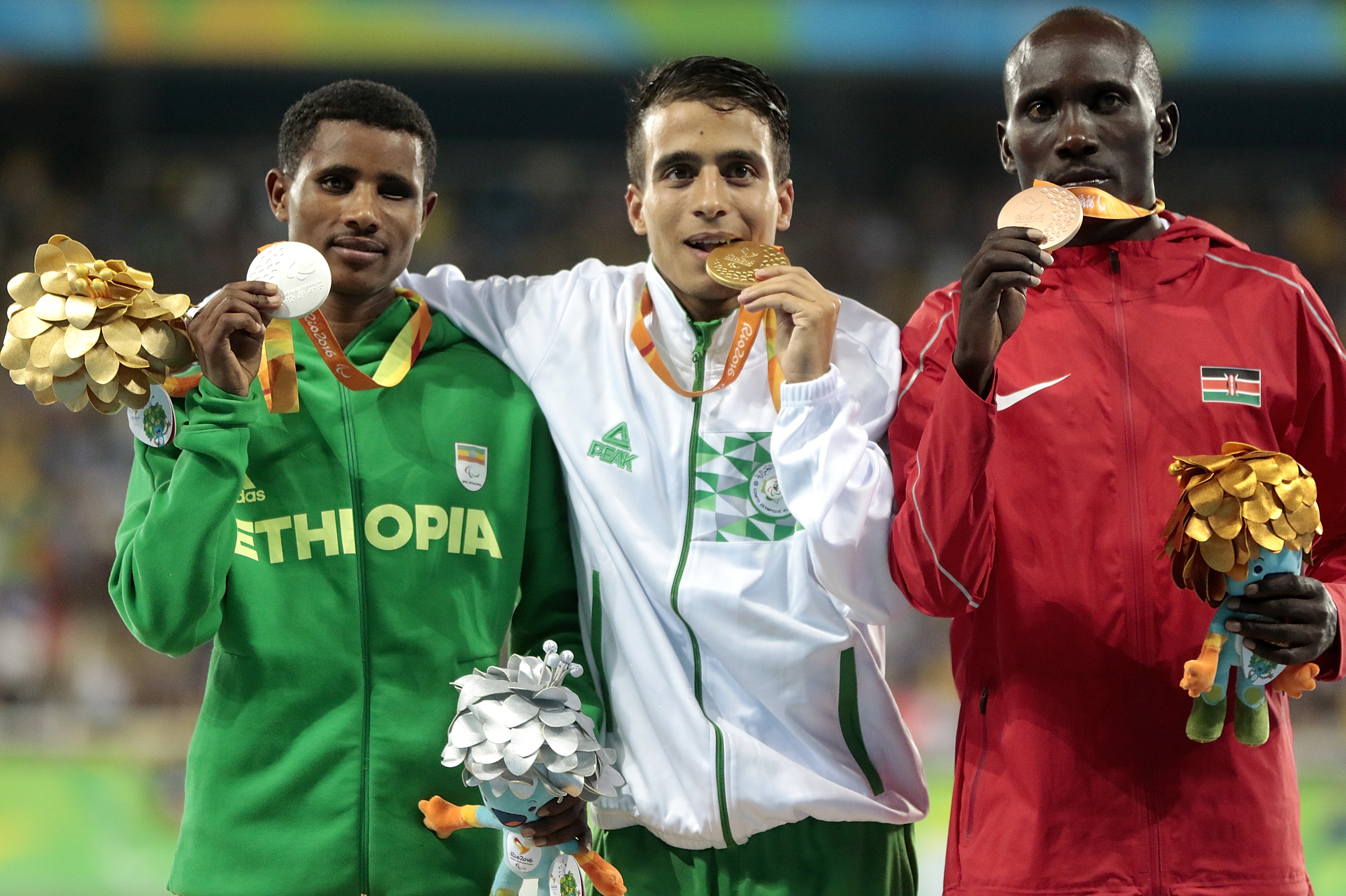 Picture | Getty
His time, 3mins 48.29secs, is more than 1.7 seconds faster than American Olympic athlete Matthew Centrowitz, who won Gold in Rio.
And not only that, the next three runners also beat Cantrowitz's time.
Ethiopea's Tamiru Demisse took silver with a time of 3:48.49 and Henry Kirwa from Kenya took broze in 3:49.59.
However, Abdellatif's brother, Fouad Baka, came in in fourth place without a medal but still faster than Centrowitz at 3:49.84.
"It wasn't easy to get this gold medal," Paralympic champion Baka said.
"I've been working one or two years non-stop and it's been very, very hard for me."
There are two other categories for visual impairment - the T11 and T12 - with the lower numbers indicating more severe impairment.