Six in ten parents want smartphones banned at school
4 September 2018, 16:37 | Updated: 7 September 2018, 16:46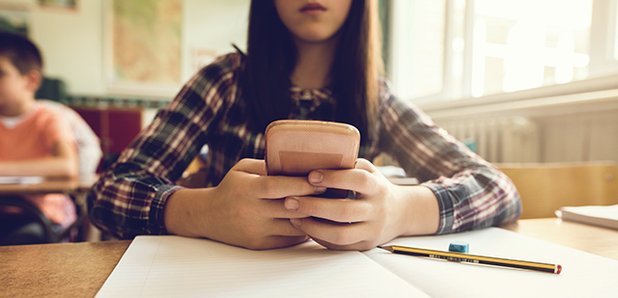 Parents want schools to ban mobile phones due to the threat of bullying, sexting and revenge porn.
More than half of parents want mobile phones to be banned inside school,.
New research found that 72% of Year 7's (11-12 year olds), now own a device - and it's causing serious concern for their mums and dads.
A study conducted by Internet Matters reveals that around 59% of parents would prefer pupils to not be allowed to carry phones during lesson time.
However, 49% would still be happy for their youngsters to carry them to and from school for safety reasons.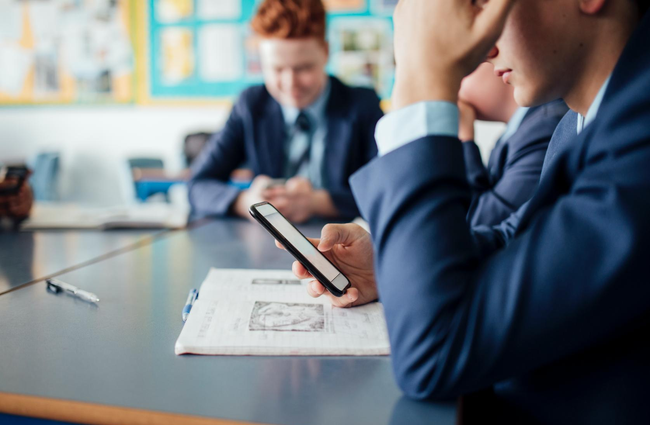 Credit: Getty
The main reasons parents are so keen for phone time to be restricted are:
1. Cyberbullying (80%)
2. Concern that children aren't able to manage online relationships (73%)
3. A worry that their child will be forced into sharing images or videos (71%)
68% of parents also feel worried about ensuring that their child has the latest device.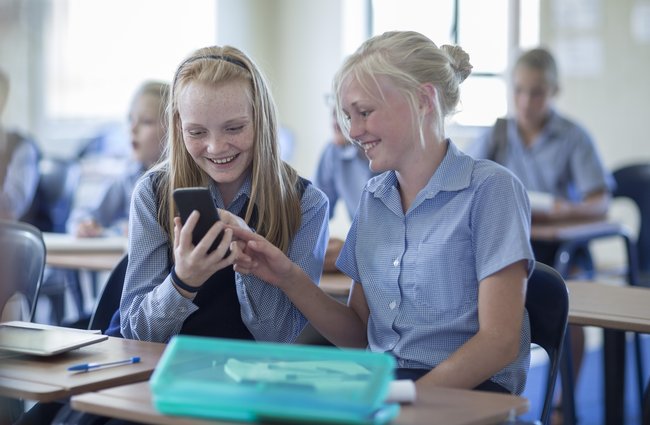 Credit: Getty
The findings come after students in France are now facing a smartphone ban, which came into play at the start of this month.
This means that any pupils between the ages of 3-15 must leave their mobiles at home, or keep them switched off whilst at school.
Carolyn Bunting, chief executive of Internet Matters, explained: "Giving a child a smartphone can give parents peace of mind and it offers children fantastic opportunities to learn, communicate and explore.
"But if children aren't prepared – they can face many digital challenges including managing friendship groups, pressure to have social media or even pressure to play certain games."
WATCH! Bear Grylls gives parental advice to keeping kids off their phones: