These fun activities will help teach your kids about money
8 August 2018, 09:00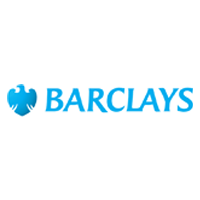 Promoted by Barclays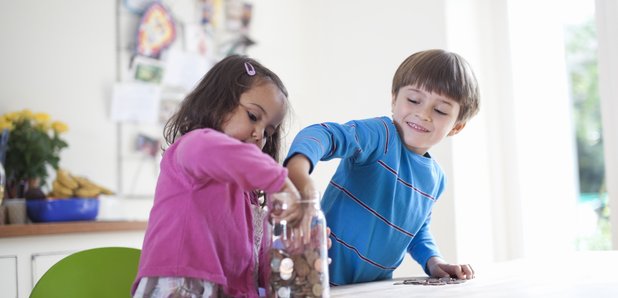 Want to teach your kids the value of money? These fun activities will do just that.
Teaching your kids the value of money can be a difficult conversation to have with your kids in today's cashless society where we pay for lunch with the tap of a card.
Looking for some fun activities you can do with your kids to teach them about money and budgeting? Want to teach your kids the value of money? These fun activities will help you do just that without them even realising they're learning.
Money box budgeting
This fun arts and crafts activity will get the creativity flowing as well as the kids budgeting.
Buy some plain money jars and decorate them based around the activity the money going in them will be used for. Decide this together, and each jar will then represent what your child wants to save up for.
Say your kids want to save for a day at the beach. Try wrapping sand coloured paper around the base of a jar, but before you wrap it, colour in some blue crashing waves above the 'sand' to create a beach scene. Finish the design by drawing on things you love about a day at the seaside, such as inflatables, brightly coloured umbrellas and ice lollies.
Picture: Getty
Or perhaps the funfair is calling their name? For 'The Funfair' savings jar, try measuring the diameter of the jar you're going to decorate, then draw a bright coloured funfair scene along a piece of paper that measures the same length. Cut your design out before wrapping and sticking it around the jar. If the sight of a Ferris wheel and roller coaster doesn't make them save the pennies, what will?
Money timeline
Create a fun and visual timeline depicting all the fun things your child has coming up this year that they may want to save for.
This will help them work towards goals in their saving for special events throughout the year such as Mother's Day, Father's Day, a sibling or friend's birthday and Christmas.
It will also inspire them to work towards their goals while saving for these special events throughout the year, alongside giving them a concept of how savings work.
Plus, when those special days are reached, they'll be proud when spending the money they've saved!
Kids' day out
Give up control over the planning and let your kids plan the next family day out with a budget allocated by you.
You could take them to the shop and help them buy snacks for the road trip or they could buy ice creams for the whole family within the given budget.
Not only will this help teach them how to plan and budget their money, but it will also give them a better idea of how much things really cost.
Picture: Getty
Thrifty baking
Take your kids to the local cake shop and get them to have a look at the prices. Then, challenge them to bake something similar using ingredients from the supermarket for the same price or less.
This will teach them to add up the cost of ingredients and find low cost alternatives in order to make their money go further.
If you're feeling inspired by these fun activities, click here to see more tips from Barclays and Heart, plus enter for your chance to win an incredible family weekend break.