How to cope if your family is grieving on Father's Day
15 June 2018, 17:12 | Updated: 15 June 2018, 17:31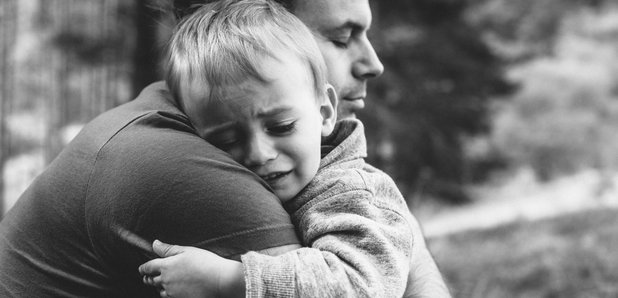 Celebrating Father's Day can be a difficult time for those who are grieving their loved ones but we have some top advice for the bereaved.
June 17th will be a tricky day for those who are missing their dad on Father's Day but there are ways to help make the day just that little bit easier.
We spoke to psychotherapist and counsellor, Toby Ingham, about what parents can do to help support their children during a time of grief.
Don't ignore the date
Make a point of noticing and observing the date, don't be tempted to ignore it. It is an emotional day not having their father but you can go through it with your children.
Don't try to avoid the grief
It will be probably be awkward and difficult for you and the children to know how to face up to the event. It might be hard to know how to think about dad not being there, but that's entirely normal. It is healthy to create an opportunity to miss him together and it will help the grieving process.
Try to do a couple of things that dad would have liked
Talk about some memories, remember some happy times. Play some of his music or simply make some time for being in touch with what has been lost for all of you.
Keep a special place in your heart
You might talk also about how though things have moved on none of you have forgotten him.
Engage in conversation
Ask your loved ones what they think dad would have like to have done this Father's day or share special memories and reflect on good times.
Try to celebrate the day in whatever way you can
If you feel emotional and upset by the end of it don't be discouraged. By getting in touch with emotions and feelings and showing that you haven't forgotten their dad you have done all of you the power of good. Feeling the pain and the grief at the loss is how healing and recovery happens.
Toby Ingham is UKCP registered psychotherapist and counsellor. He trained in the NHS at St Barts' Hospital, and the Homerton Hospital in London and at Promis Addiction Centre and Age Concern.He has 18 years of experience of working with people dealing with bereavement, depression, low mood, anxiety states, trauma and addictions. www.tobyingham.com