Aldi are selling boys' and girls' school uniforms for just a fiver
22 June 2018, 16:33 | Updated: 22 June 2018, 16:36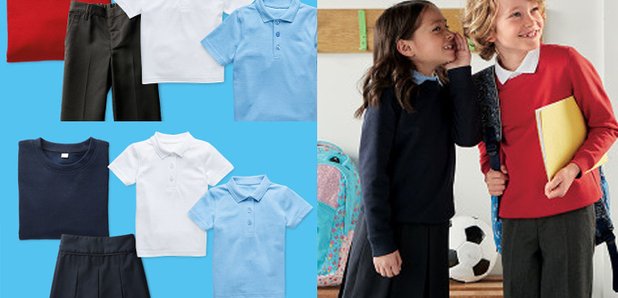 The school summer holidays have barely begun but Aldi has already released a preview of their Back to School range that will be hitting stores for just £5.
Cash-strapped parents will be able to buy their child's entire school uniform for just a fiver, thanks to a new deal from Aldi.
The budget supermarket has unveiled their a school uniform bundle for boys and girls, which includes two polo shirts, a sweater, trousers or a skirt for the tiny sum.
The website boasts that parents can choose from "quality tested classic pinafores and round neck sweaters. Water-repellent finishes and easy iron materials. Plus, PE kits, school shoes and back to school accessories!"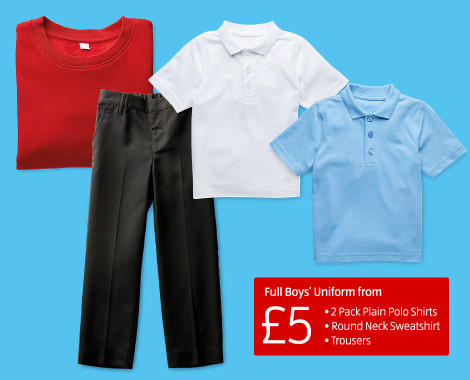 Parents looking to get themselves organised for September can begin pre-ordering the school uniform bundles from July 8th and they will be sold in stores and online from July 12th.
Despite the incredible deal, some parents have taken to the store's Facebook page to criticise the brand for releasing their uniforms before children have broken up for summer.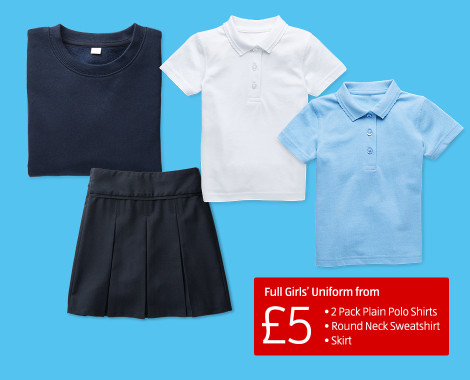 While other have praised them for giving parents the opportunity to get themselves organised and avoid the queues.
Linda Sayers said: "Glad that some of the stores are selling the school uniform now. I work in a clothing shop and it's a nightmare. Some parents leave buying the school uniform until the last day before they go back to school and the abuse we get because we don't have the kids' sizes."
Aldi won't be the only one hoping to cash in with Back to School deals, as other supermarket giants such as Asda, Tesco and Marks and Spencer will also be releasing their own ranges throughout the summer.