Aptamil issue apology after new baby formula makes infants sick
10 July 2018, 16:59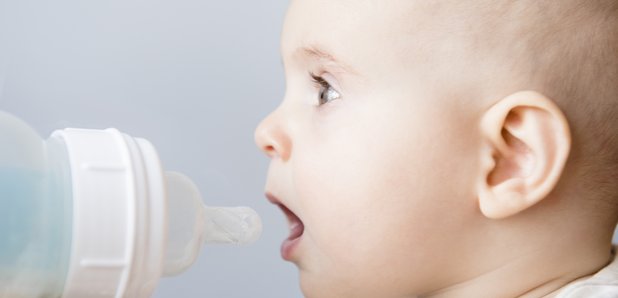 Aptamil release statement after receiving hundreds of complaints about their new formula making babies ill.
Danone Aptamil have apologised to parents who feel "let down" by their new baby milk formula.
After receiving hundreds of parent complaints about the new formula giving their children diarrhea and making them vomit, Danone said: "We apologise if any of our valued customers feel let down by our brand, we never wanted parents to feel this way.
"The safety and quality of our products is our number one priority and we would like to reassure parents that all our formula milks go through strict safety and quality checks and we can confirm they are safe to consume."
According to parents that have used the product, the powder fails to dissolve when mixed with liquid - and as a result creates a congealed lumpy consistency.
Aptamils new formula, no wonder he refused to drink his bottle this morning #aptamil pic.twitter.com/tMq01CsXNf

— Stacey Phillips (@staceyMPx) July 10, 2018
The statement later added: "We have changed our mixing instructions slightly and, with hindsight, we could have made that clearer.
"But nevertheless, we understand that despite following the instructions, some parents are still experiencing mixing problems."
For parents that are still concerned, Danone have encouraged people to call their free dedicated one-to-one helpline for advice.
Parents based in the UK are advised to call 0800 996 1000, pressing option 0 followed by option 1.
Watch more: