The heartbreaking reason Australian supermarkets keep baby formula locked away
16 May 2018, 15:21 | Updated: 7 June 2018, 17:00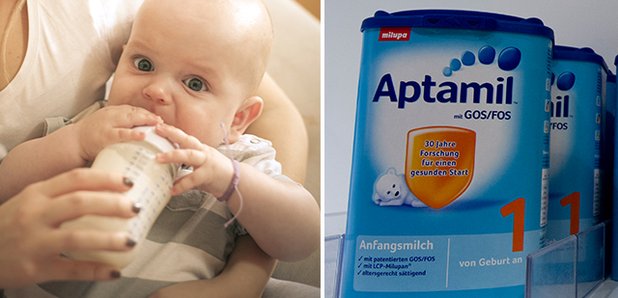 Baby formula is now being 'guarded' in Australian shops due to people bulk-buying the product and exporting it to China.
Coles, a leading supermarket chain down under, has taken the product off the shelves and placed it under lock and key behind the counter because so much of it is being 'unofficially' exported to China.
Dubbed "white gold" in China, it is highly sought after because it's of better and safer quality to the country's own versions, which is linked to a long-standing contamination-issue with Chinese milk products.
It is reported that some brands of formula worth around $20-$30 (£11-£16) have been seen online to purchase for as much as $100 (£55).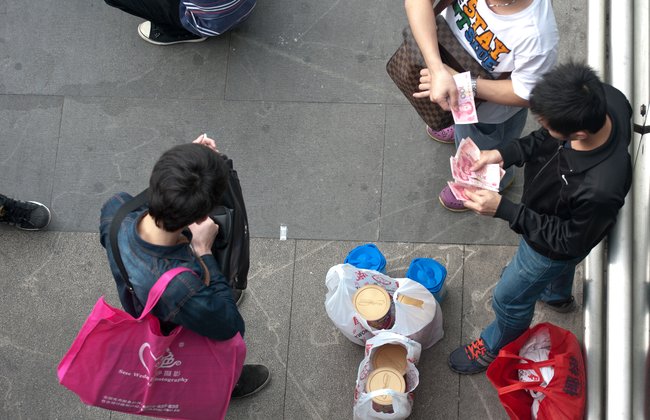 Credit: Getty - A dealer buys imported milk powder from a man who returned from Hong Kong
One furious grandmother, Katherine, recently discovered a warehouse full of tins at a location in Queensland, which were being prepared to be shipped overseas for profit.
Katherine asked the warehouse owner if she could buy some, but was met with a no.
She angrily told Nine News: "It makes me really angry because this is a necessary product.

"We cant keep shipping this product if we don't have enough supplies for our kids here."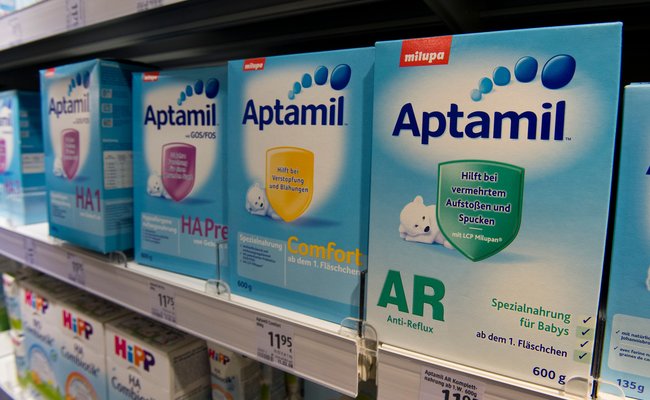 Credit: Getty - Aptamil is a highly sought after brand in China
Another parent from Sydney, Jyoti, told the BBC that she found buying formula for her twins a "complete nightmare"
She explained: "There have been times when I had to go to five or six shops in the one trip to find any, because there was just an empty shelf or just unsuitable formula left over."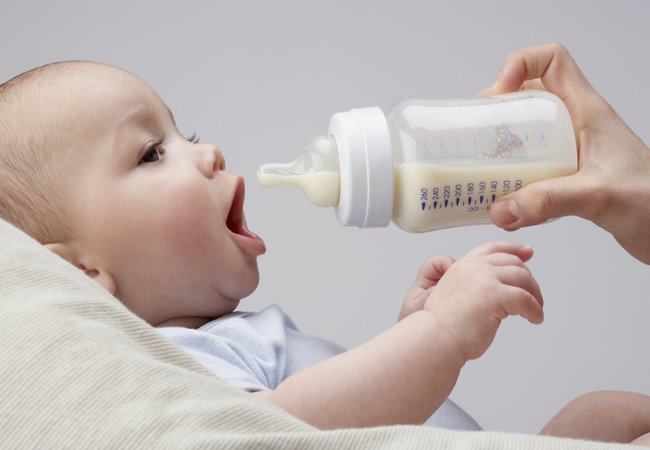 Credit: Getty
In the UK, there is a limit to the amount of baby formula a person can buy, but it is yet to be moved behind the counter.
WATCH! Mum defends her decision to have a 'favourite child':