Bye bye baby! These names are predicted to go extinct in 2018
6 August 2018, 15:13 | Updated: 6 August 2018, 15:47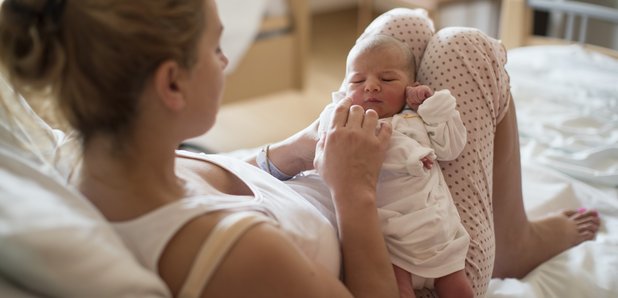 Sandra, Kourtney and Arnold are all names set to become a distant memory according to new statistics.
Mimi, Arnold and Kourtney are amongst the names predicted to disappear this year.
New research by Bounty reveals that classic 'old lady names' are being ignored in favour of more trendy monikers inspired by food, fairies and Ikea flat pack furniture.
A spokesperson said: "Classically traditional 'old lady' names Cecelia and Cecily are on their way to becoming extinct this year if not revived, along with Sandra, which admittedly not be an obvious one to revive without there being a strong and meaningful family connection to the name.
"Even with the popularity of the Kardashians today, the name Kourtney is heading for extinction alongside Mimi and Bonny."
Last month we revealed the most popular names of 2018 so far... is your child's one the list?
Boys' names going extinct in 2018:
Jago
Macauley
Leroy
Guy
Fabio
Soren
Arnold
Carl
Ivor
Marcos
Girls' names going extinct in 2018
Cecelia
Bridie
Bonny
Cecily
Mimi
Aubrie
Mika
Roxanne
Alora
Kourtney