Parents are using a £20 kit to pin their babies' ears back
7 September 2018, 16:28 | Updated: 7 September 2018, 16:36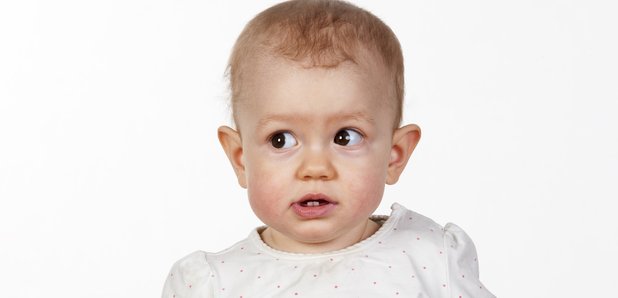 Spanish product Baby Otostick can be used on babies aged 3 months and older - but the brand has been accused of playing on parents' insecurities.
Parents are sticking their children's ears back with a £20 DIY kit so they don't get teased at school.
The makers of Spanish product Baby Oto claim that they are selling 2,500 of their silicon sticky pad kits in Britain a MONTH.
Available on Amazon, the cosmetic gadget promises to give babies aged over 3 months and children more streamlined ears, with each sticky pad lasting for up to a week.
However, some people have critisised Baby Oto for using the threat of being bullied as a sales pitch.
The blurb on Amazon reads: "Having prominent ears can cause you to be self-conscious and lack confidence, both will have a knock-on effect on all other aspects of your life.
"Don't you wish that your parents could have done something when you were a child to save you from the teasing and nasty names at school.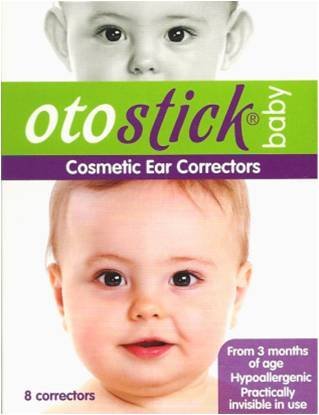 The sticky pads are designed for small babies and children
"Surgery is on option to address protruding ears but it is painful, risky and extremely expensive but now there is a pain-free, safe and cost-effective solution instead.
"Discreet and painless, no one will ever know your child is wearing them."
The NHS rarely pins children's ears back, and to have it done privately can cost £3,000.
Neil Bulstrode, a consultant plastic and reconstructive surgeon at Great Ormond Street Hospital, told the Mail Online that it is unusual for parents to ask for their babies to have their ears pinned back.
He said: "There is not normally a demand for corrective treatment to babies with protruding ears.
"Prominent ears can become an issue later as children approach school age or if they start becoming teased.
"There is always the chance of allergy to adhesive and developing dermatological issues in the area with long-term use."