Bowie, Sherlock and Gunther: The Names We're Already Calling Our Babies In 2017
10 February 2017, 15:01 | Updated: 7 June 2018, 17:00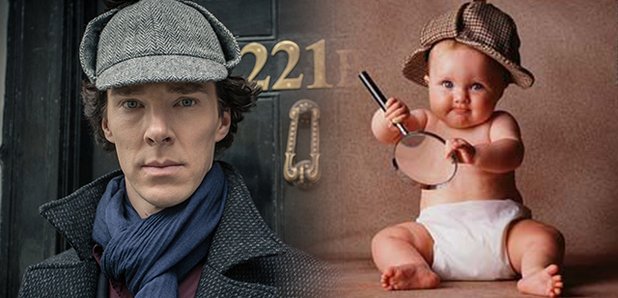 It looks like 2017 is the year that we take inspiration from pop culture for our baby names.
If you're a parent to be then there's no doubt that you're probably surfing the net for inspiration for what to call your newborn. You're probably looking for something different to everyone else, but not too out there that it sounds a bit barmy.
Well, it looks like that in 2017 you need to look little further than your favourite characters and icons.
Even though we're only a few months in to 2017, there's already a trend going on when it comes to picking out the perfect name for your baby.
The researchers over at Nameberry have compiled a list of the 55 hottest baby names of 2017 so far.
Whilst Olivia and Lucas topped the charts in 2016, this year we're looking at pop culture inspired names such as Sherlock, Bowie and even Gunther makes the list (you know, the waiter at Central Perk in Friends)!
If you're still searching for the perfect name then check out the full list of the hottest names for 2017:
Girls
Tatjana

Alizeh

Tahiti

Moana

Ines

Seren

Rosamund

Alisha

Samara

Lilian

Kyra

Sutton

Noor

Arielle

Reina

Calista

Marisol

Arcadia

Ophelia

Zoey

Bellamy

Natasha

Amara

Saskia

Portia
Boys
Kyd

Benajah

Sulien

Koa

Gunther

Cassian

Beauregard

Albie

Issac

Lucien

Ragnar

Alden

Dante

Marcel

Xander

Bowie

Kane

Arrow

Sherlock

Mateo

Franklin

Sayer

Cassius

Callum

Aurelius