Boy, 8, bullied at school for taking in an 'unhealthy snack'
5 June 2018, 16:12 | Updated: 7 June 2018, 17:00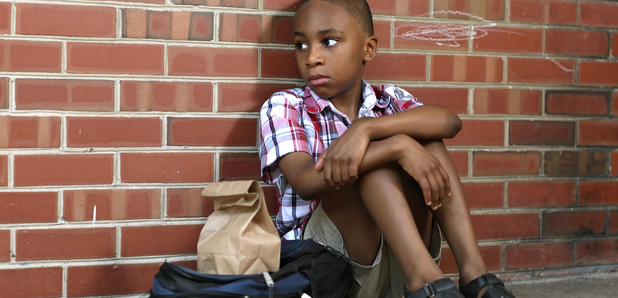 The youngster received jibes from a fellow classmate about his packed lunch.
A mum has been left seeing red after her eight-year-old son was picked on at school for eating an 'unhealthy snack.'
The offending snack in question was in fact a homemade chocolate chip cookie.
Meshel Laurie, who is an Australian comedian and has a significant social media following, took to Twitter to vent her anger.
On her page, Meshel, 42, wrote: "My son was bullied at school today because he had an unhealthy snack. School. Has. Changed."
The mum of two ranted that she was unsure about how to encourage her son to be resilient and 'fight back' in an appropriate way, as her natural reaction was to want to confront the bully and tell him to leave her son alone.
She continued: "I wish that "bully" could go back in time to my primary school in Toowoomba in the early 80's for just one little lunch. 'Cookies were biscuits, shoes were optional, and bullies were not known for their health food programs."
Many of her followers were quick to support the angered comedian, with one commenting: "HEY! Your son is lucky to get homemade food. Not many kids are that lucky."
The outspoken comedian has blasted cyber bullies before, having previously called out two men that sent abusive messages to her inbox.
WATCH! These adorable kindergartens start every day with a handshake: