Little Boy Leaves Adorable Note On Bear In ASDA After His Mum Can't Afford To Buy It
28 June 2017, 09:11 | Updated: 7 June 2018, 17:00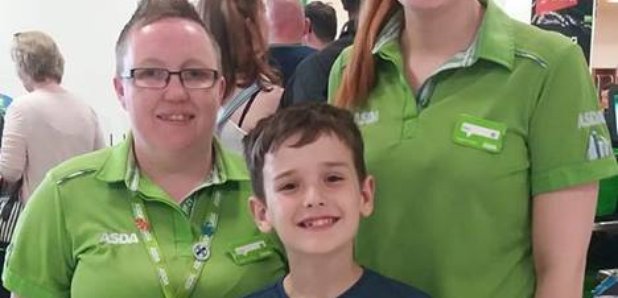 Young Leon Ashworth from Liverpool left a heart-wrenching message on a teddy bear he wanted in ASDA after his mum said she can't afford it yet.
When 10-year-old Leon spotted the cuddly toy panda in ASDA, he couldn't resist giving it a squeeze. In fact, he liked it so much that he carried it around the store with him whilst his mum Debbie shopped.
However, when they arrived at the checkout, Debbie told Leon that he needed to put the panda back as she couldn't afford to treat the youngster until payday.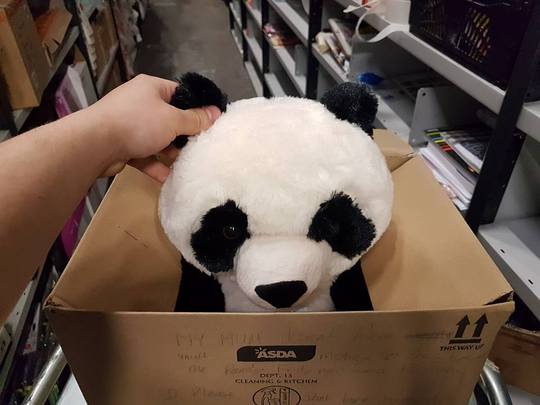 'Pandy' in his box after staff found him. Picture | ASDA
Determined to be the proud owner of the cuddly toy, Leon found a cardboard box for the bear and wrote a message to other shoppers on the side of the cardboard.
It read: "My mum didn't have enough money to buy me Pandy so she's buying me Pandy on 15th june so please don't buy him as it will make me sad and I will cry, thank you so much from hopeful future owner."
Staff at the store found the note, and after wiping a tear from their eyes, decided to club together to buy the toy and set about finding the "hopeful future owner".
Debbie, 36, spotted the message from the supermarket on Facebook and got in touch on behalf of Leon.
The intensive care worker said: "[Leon] kept cuddling it and carried it round the shop, but at the time I just couldn't afford it. There was only two left in the store, so I thought that I could buy one for him online if needs be.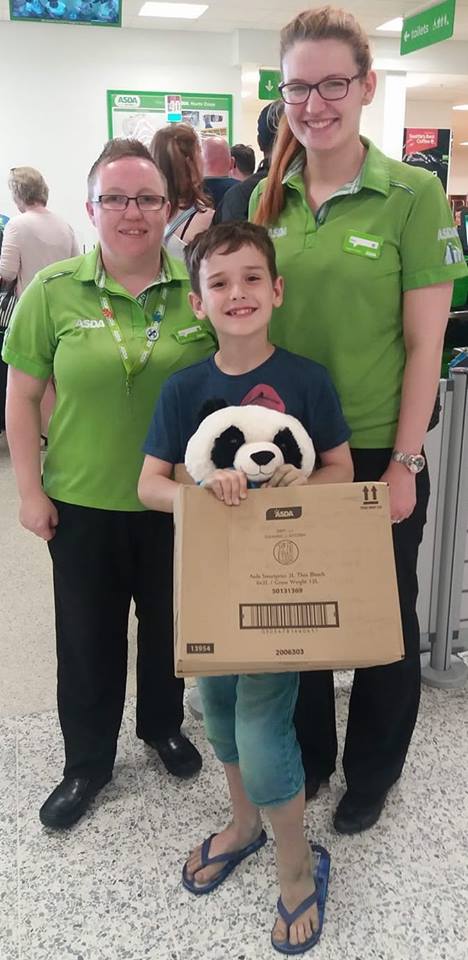 Picture | ASDA
"I told him to put it back and hope that no-one bought it but I didn't know that he had left a message with it until he told me as we left.
"In January my son Oliver was born prematurely and passed away four days later so it's been a really tough, difficult time for all of the family, especially the children who were so involved in the lead-up to the birth.
"It's amazing how big a difference little gestures like this can make, and Leon is so happy.
As he left the store with his new toy, he said to his mum: "This is the best day of my life."
If that doesn't melt your heart then we don't know what will.