This Boy Wrote Lego A Letter After He Lost His Favourite Figure And Their Response Will Warm Your Heart!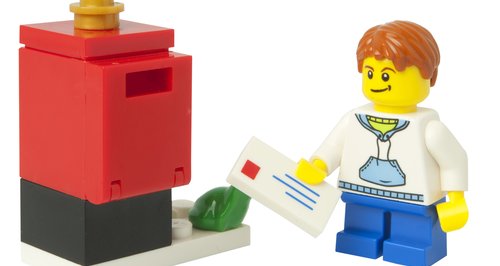 Seven-year-old Luka penned an adorable letter to Lego after he lost his favourite figure and their letter back was surprising and amazing!
Supermarket lost property bins must be bursting at the seams with toys that youngsters have lost during the weekly shop.
Despite parents pleading with children to leave their most treasured toys at home, sometimes it ends in tears when a favourite action figure or doll is lost forever!
When 7 year old Luka lost his favourite LEGO action figure he took a pretty pro-active approach and wrote a letter to LEGO explaining the sad situation!
Boy writes to Lego after losing a mini-figure.

Lego's customer service department should run the world. pic.twitter.com/6iz0dS1gvu

— Scott Kerr (@scott_kerr) September 16, 2016
That is one SUPER helpful customer service worker and one that has AMAZING Ninjago knowledge too!
It makes us feel a bit warmer towards the creators of the devil bricks that we've all stood on at one point in our lives.
The letter first surfaced on Twitter and has gone down well with most Twitter users...
@scott_kerr @ntotten This is so cool it brought a tear to my 7-year old self's eye! AWESOME customer service @LEGO_Group
@scott_kerr @SteveBryantArt You're giving Lego CS all the credit, when CLEARLY Sensei Wu is the one that came through. Sheesh!

— Mr. Dark (@MrDarkDC) September 16, 2016
Good work LEGO!