Cake Smashing Proves That Social Media Is Driving Modern Parents Bonkers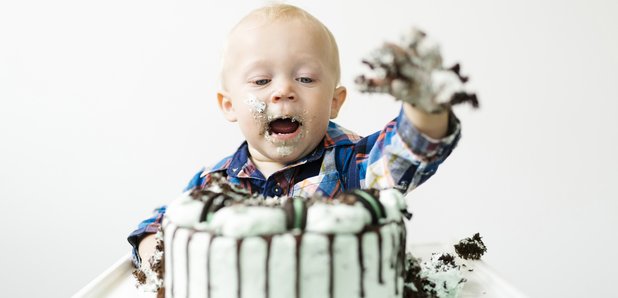 Ever heard of cake smashing before? This new trend is sweeping the world of parenting...and Instagram.
Everybody knows that person who spams their Facebook with pictures of their children.
Facebook parents have been around for a while, but with a new generation becoming mums and dads these reams of baby photos are now starting to populate Instagram too.
With this new influx of parents (and baby photos!) on social media some bizarre trends have been emerging including a new tradition for celebrating their little one's first birthday - a cake smash.
It is exactly as it sounds. Place a beautifully iced cake in front of your one year old and let them smash it.
The birthday boy or girl gets covered in icing, a thought that would normally fill parents with horror, all for a perfect cute photo opportunity that can be shared with the world via social media.
And if that isn't enough, you can even buy cake smash outfits for your little tike! These are admittedly quite adorable.
Ten years ago, before Instagram, this tradition never existed. Because why would you spend £30 on a cake and let your little angel smash it up if your Instagram followers aren't there to see it?
This isn't the only wacky trend to emerge from a generation of social media users as back in 2015 some of the top trending baby names were those of Instagram filters such as Ludwig, Amaro and Kelvin for boys and Juno and Valencia for girls.
It's interesting to see how the changing world we live in influences how we raise our children, but are these new trends too far?
Let us know in our poll below!