Midwife turned author Clemmie Hooper talks about the importance of baby journals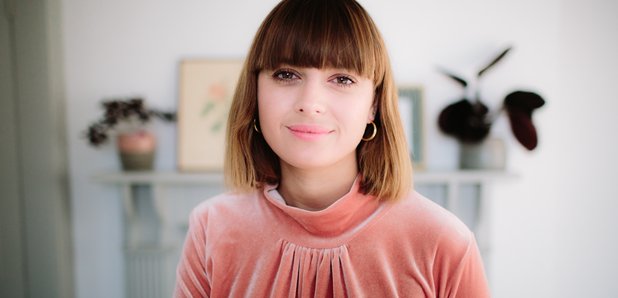 Ever regretted not recording those precious early moments in some way? NHS midwife and author Clemmie Hooper has created something special to do just that.
Nine months of pregnancy can seem like a long time, but soon your little one arrives and those early days of bonding turn into weeks and then into months.
Before you know it they're graduating (just kidding!).
Clemmie Hooper is an NHS midwife turned Instagram sensation turned author who has created a journal, the How To Grow A Baby Journal: from feeling the firs kick to surviving, for expectant mums to document those precious moments of pregnancy and early motherhood.
She said: "I wanted to create a space for a woman to document her pregnancy in a private way but then it can be a way to look back on that time with your child and jog your memory about the highs and lows."
She documented her own pregnancies in this way - she's a mother of four girls including twins - and said it's a great way of remembering "those little 'firsts'" and that her kids "love looking back at them and reading about their story".
This beautiful journal accompanies her book, How To Grow A Baby and Push It Out which is a 'no-nonsense week-by-week guide to pregnancy and birth'.
And Clemmie should know what she's talking about, after all she's had four children and has been a midwife for over a decade.
She said: "I guess having done it 4 times over makes me quite experienced, people seem to listen to what I have to shout about. I have very strong views on the the postnatal period, limiting visitors, 1 week in bed, 1 week on the sofa, rest rest rest! Having seen first hand as a midwife and practised this myself I see the huge benefits."
If you recognise Clemmie it may be thanks to her successful Instagram page Mother of Daughters which is complimented by her husband's equally successful account, Father Of Daughters.
You can buy her book How To Grow A Baby and Push It Out here and the accompanying journal here.