Make lunchtime fun with these creative food ideas
14 November 2018, 10:34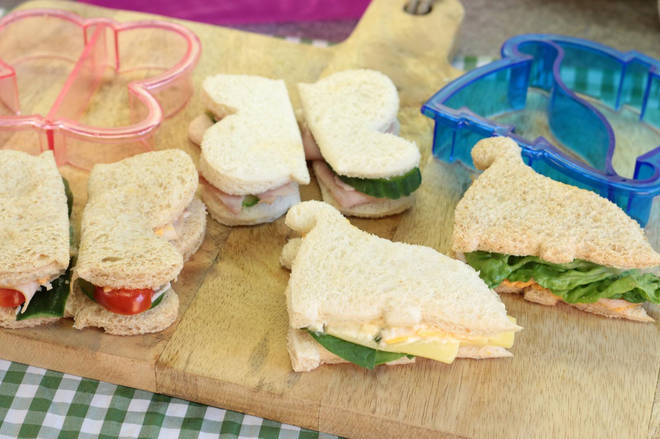 Promoted by Kingsmill
Get the kids excited about food again with these creative ideas to help jazz up their lunch.
Are the kids getting fed up of the same lunch everyday? And are you struggling to think of new ways to make their snack times exciting?
We know how it feels, so here are some easy to execute ideas to make lunch time worth looking forward to!
Cookie cutter sandwiches

If your little one isn't a fan of crusts, fear not! You can still get them eating sandwiches by getting a little creative.

Rather than stand in the kitchen cutting all the crusts off the bread in the morning, use cookie cutters to cut the sandwiches into fun shapes - stars, flowers and animals work particularly well - and remove the crusts all in one go.

Don't worry about wasting the crusts, these can be put to good use by blitzing them in the blender, turning them into breadcrumbs and baking them on a pasta bake or mac and cheese - yum!

Make a fun face

Make your kids five a day look more friendly with the addition of some eyes.

It's amazing what will make food look more appetising to kids, and if giving some carrot sticks a face makes them look more tasty who are we to question it?

Raisins make great eyes, so do seeds such as pumpkin and sesame and peanut butter makes for a great adhesive - it works with savoury as well as sweet snacks!

Butterfly wraps

Turn a usual lunchtime wrap into a beautiful butterfly!

Make your kids favourite wrap with any filling and decorate it with some sliced up crudites as wings.

Apples, carrots, celery and pepper all work really well as colourful wings and antennae for a lovely lunchtime butterfly.

Leave cute notes

Use fruit to send cute messages!

Picture: Kingsmill

Bananas are the perfect lunchbox snack, but did you ever think that they make the perfect place to write a note?

Use a cocktail stick to write a message to your little one when they open their lunchbox.

Silly or soppy - they'll love it either way (until they're a teenager that is!)