Mum warns parents of letting kids play on hot slides
6 July 2018, 12:19 | Updated: 6 July 2018, 12:34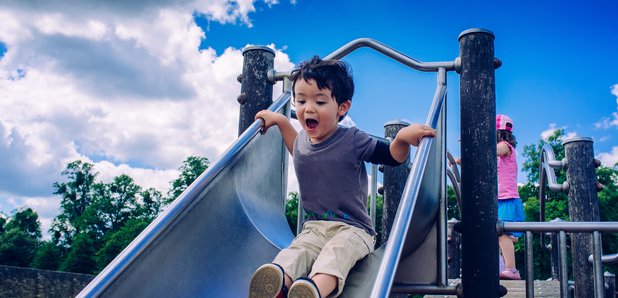 During the heatwave, innocent looking playgrounds can actually be incredibly dangerous.
Parks have been rammed during the heatwave, but are you aware of the dangers that lurk in the playground?
Dawna Wright from Missouri shared a story to her local news station 41 Action News that is likely to make many parents think twice about their next trip to the park when it's hot.
She shared shocking photos of her daughter Asia with second degree burns on the back of her legs from using a plastic slide.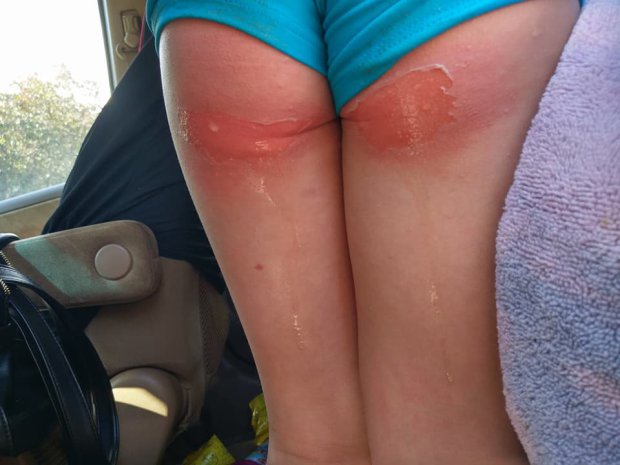 Picture: Facebook - Dawna Wright
She explained how in the hot weather Asia went to play with her friends on the slide before letting out an almighty scream.
She wrote on Facebook: "I've never heard her scream so bad,' Dawna wrote on Facebook. 'I feel so terrible!! And there were babies playing all over the equipment and I put my hands on it. I had no idea that slide was hot enough to hurt her so badly!"
When Dawna returned to the park with the 41 Action News Team to measure the temperature of the slide it was a whopping 68 degrees celsius.
Skin can burn when in contact with temperatures of 45 degrees celsius so this was easily hot enough to blister poor Asia's skin and a month on from the incident she still has scarring from the burns.
If you are taking your child to the park this summer be aware of the dangers of hot playground equipment or dress them in long sleeves and long trousers to avoid the risk of burns.