Oh Dad! Daughters Are Videobombed By Their Own Father
Father secretly video bombing his daughters dancing "Watch Me (Whip Nae/Nae)"
01:20
Is there anything more embarrassing that when your parents get involved when you're just trying to show off your coolest dance moves? Actually yes there is: Dad dancing.
Which is why this video is probably the most cringeworthy thing your kids will see all day - and it will totally make any parents out there laugh.
While these girls prepare to whip, nae nae and drop the stanky leg to Silentó's Watch Me (trust us, it's what the cool kids are listening to nowadays...), their dad jumps in behind them to drop his own version of the dance. And dare we say it, it's even better than the girls'!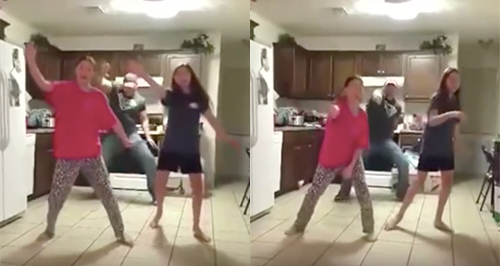 For kids, this is the stuff of nightmares! Picture | Facebook
If you want to see how the whip, nae nae really goes, watch Silentó's Watch Me here: