These Disney Princesses Reimagined As New Mum's Are On Point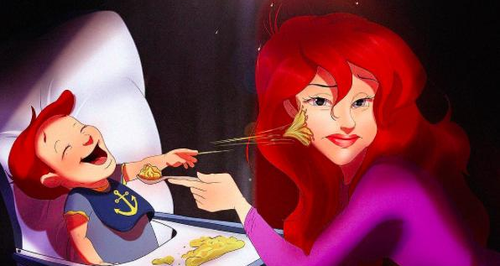 Becoming a parent is no easy business. But how would our favourite Disney characters fare in these testing situations?
Becoming a parent is no easy business. There's no manual telling you exactly what the best time to put them to bed or how much to feed them. You exist on close to zero hours sleep and sometimes it feels like you literally can't do ANYTHING right.
But then you're blessed with that one precious smile and your world is all fixed and right again.
Well one super talented artist has taken this messy, emotional state of turmoil and combined it with the perfect world of our favourite Disney Princess.
The results are incredible. Take a look for yourself...
Mulan and Shang cuddle up close

Aladdin leans in to hear Jasmine's baby's kick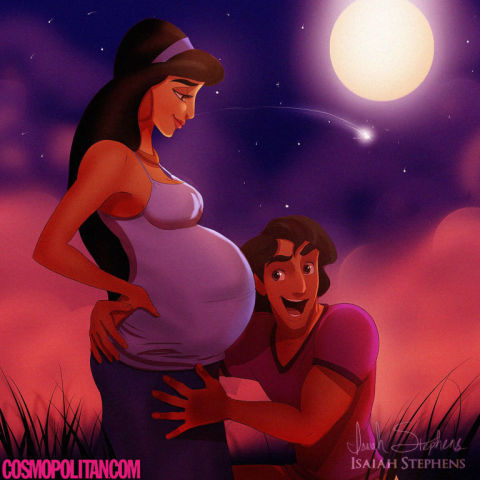 Tiana and Naveen have a rather naughty baby...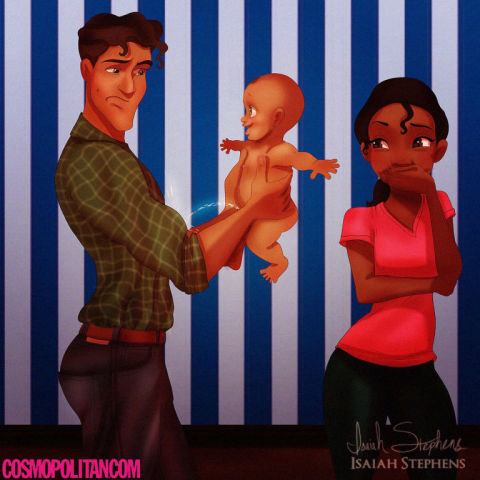 Elsa's baby is a magical as she is!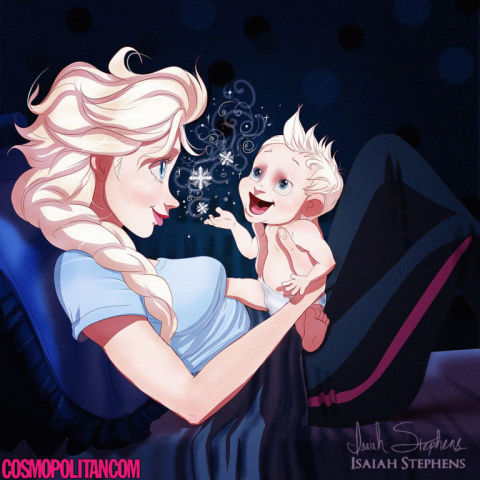 Cinderella's toddler tries on mum's shoes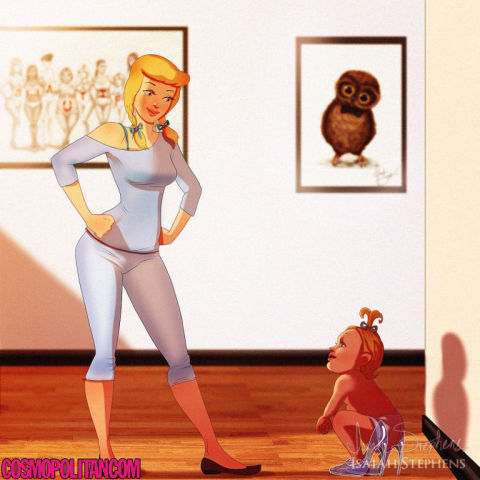 Belle breastfeeds her little bubba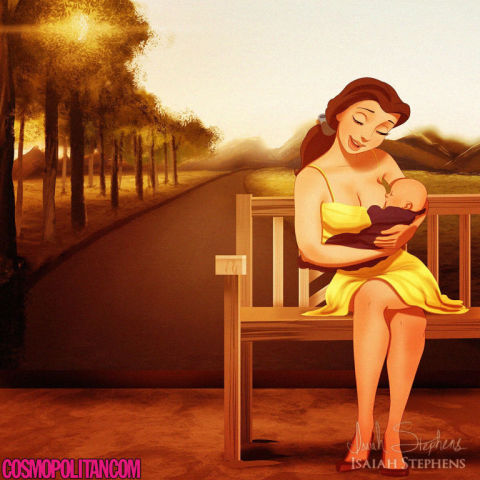 Eugene uses a gas mask to hides the small has him and Rapunzel change their baby's nappy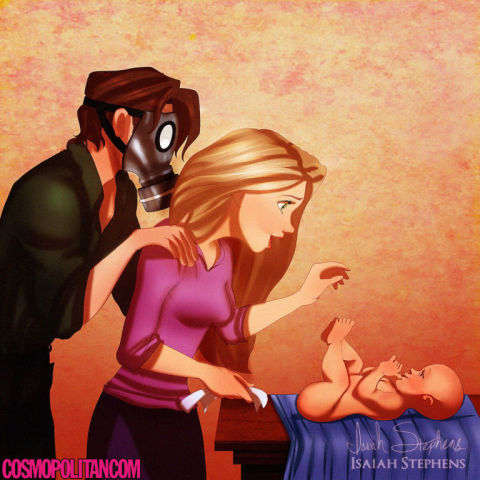 The pictures were commissioned by Cosmopolitan magazine and created by artist Isaiahks_art on Instagram and Facebook.