This couple refuse to reveal if their gender neutral baby is a boy or girl
16 April 2018, 16:11 | Updated: 7 June 2018, 17:00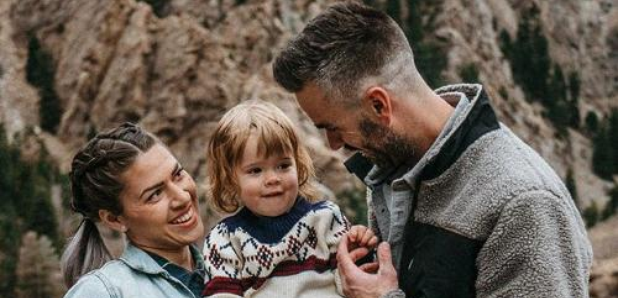 The mother and father of a two-year-old are refusing to label their child a boy or a girl, and are instead using gender neutral terminology.
Kyle and Brent Myer are part of a growing number of parents who are choosing to raise their children outside of gender boundaries.
The couple are part of the Gender Creative Parenting movement and have made a conscious decision not to disclose the sex of their adorable toddler Zoomer.
Instead, the pair refer to their child using neutral terminology such as they, them or "theyby".
In her blog Raising Zoomer, Kyle said: "The sex does not tell us anything about the child's personality, temperament, favourite colour, dietary preferences, sense of humour, attitudes toward climate change, or any of their other unique traits.
"Just like the fact they have two arms doesn't tell us anything else about them, except they have two arms."
Their unusual decision is a bid have their child grow up without being "pigeon-holed" as a specific gender, however, Kyle understands Zoomer will identify with a gender at some point and insists she isn't banning him from choosing.
She said: "Zoomer will most likely choose a gender by the time they are three or four.
"We simply don't believe that is our decision to make on their behalf. By not revealing their sex, and by treating them in a gender creative way, Z will have the freedom to explore and create their own identity, outside of the restrictions and expectations of traditional gender norms."
Would you raise your child gender neutral? Let us know in the poll below.
£nbsp;