Mum shares genius hack to keep paddling pools free from bits of grass and sticks
9 July 2018, 16:34 | Updated: 9 July 2018, 16:36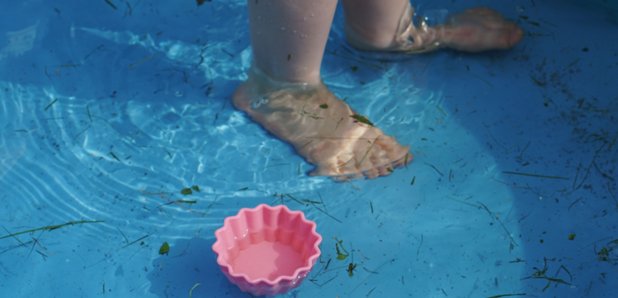 The heatwave has caused a lot of places to sell out of paddling pools... but if you've got one, you'll love this tip for keeping them clean.
When first filled, paddling pools are a refreshing treat for kids of all ages... but they can get grotty quickly.
One mum has come up with a genius way to keep the plastic pools clean and stop them from filling up with disgusting bits of debris like leaves, sticks and feathers over night - and it truly is a game changer.
Posted on Facebook page Family days Tried & tested, the tip shows a paddling pool covered with a fitted sheet when not in use.
It creates the perfect cover - and it's likely you'll have an old fitted sheet at home.
People were seriously impressed, with one commenting: "What a great idea..am sick of having to use sieve to get grass etc out of pool lol."
Another said: "Been doing that this summer and thought I was being waaay imaginative until I saw this post!"
However, one Facebooker had another genius paddling pool hack.
"Washing up bowl with soapy water to rinse feet before entering," she posted, prompting another wave of delight from other parents.