"I Look Like A Troll!" Giovanna Fletcher's Post Baby Hair Reassures Every New Mum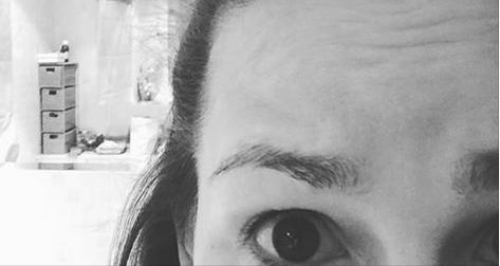 The celebrity mum's latest Facebook post reminds us all that having a baby takes its toll on your body and you don't have to bounce back like superwoman straight away!
The famous mum of two knows only well the stresses of motherhood, as well as the joys!
As a writer and blogger, the 31-year-old is no stranger to Social Media and loves sharing her family life with her two boys Buzz and Buddy.
Along with her husband Tom Fletcher, of McFly fame, the pair of them document the everyday trials and tribulations of being parents that every mum or dad can relate to!
But Giovanna and Tom are celeb parents with a difference!
Unlike the glossy, filtered photos of their picture perfect family life that so many other stars post, these two 'fess up to all the pitfalls and realities of life...and we REALLY appreciate it!
In her latest hilariously touching post, the brunette beauty proves just how relatable she is once again as she snaps her postpartum hair regrowth, along with the caption: "The regrowth - waaaaah! I look like a troll!"
The post has received huge support from mums who've experienced exactly the same problem and had 'tufty regrowth' after having children.
Giovanna's post reminds us all that this is completely normal and absolutely NOTHING to be ashamed of.
In fact the NHS says that hair loss during pregnancy (known technically as Telogen effluvium), is totally fine and a natural byproduct of women's hormone changes.
This hair usually grows back a few months after birth...resulting in those cute little baby hairs some women experience, just like Gio!
Judging from the hundreds of comments (638 and counting!), other mums are over the moon to hear Giovanna's heartfelt honesty and her words really resonate: