This Grandad Gave His Granddaughter The Sweetest Gift Of All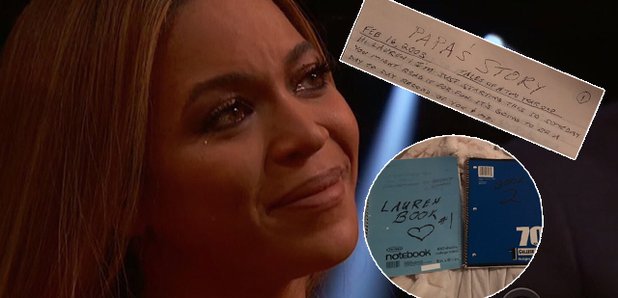 This grandad gave his granddaughter a full of her childhood memories that he had kept since she was 2 years old.
Twitter user Ren Tweeted some incredible pictures of her grandad's birthday gift to her and it went totally viral!
We're not surprised because this is probably the most adorable present we've ever seen.
Get ready to cry your eyes out and don't say we didn't warn you!
today for my birthday, my grandpa gave me 3 books filled w stories of each time he hung out w me from the age of 2 to 5. I am speechless.pic.twitter.com/fyeOUV1K2J

— ren (@renblankk) March 23, 2017
Her grandad filled three entire notebooks with tales of the times he spent with her as a child and gave them all to her as a present for her birthday.
She had no clue they even existed so this was a total surprise - cute or what?
One of the entries pictures begins with...
"February 16th 2003, Tales of a Two Year Old
Hi Lauren; I'm just starting this so someday you might read it for fun. It's going to be a day to day record of you and me"
TOO. CUTE.
Twitter's reaction to the post was pretty special too...
@renblankk omg I'm crying, grandparents are so amazing

— grecia (@justinsheathen) March 23, 2017
@renblankk @ribboneels PLZ GIVE HIM A BIG HUG FROM ME
GRANDPA'S ARE THE BEST!!

— Knight Kit ʕ•ﻌ•ʔ (@TheKnightKit) March 24, 2017
@renblankk Very heartfelt and touching thing to do, makes me realise i don't make enough time to see my grandparents

— Dean Fleming 1874 (@1874Deano) March 23, 2017
Imagine if you discovered your grandparents had made something so sentimental for you?
All the tears!