Harry Judd's Wife Izzy Shares Heartbreaking Post About Her Miscarriage
2 January 2018, 17:40 | Updated: 7 June 2018, 17:00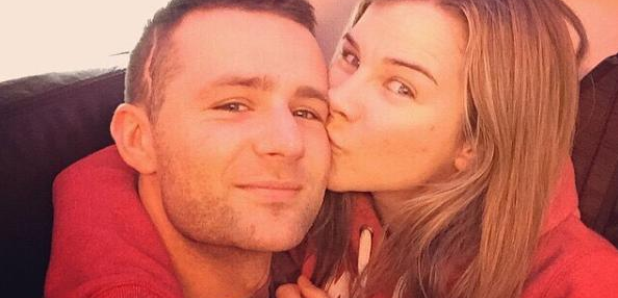 The wife of the McFly drummer has opened up about her tragic experiences with miscarriages and fertility treatments in a touching Instagram post.
Izzy Judd has praised her husband Harry for the support he gave her after they suffered a miscarriage three years ago when she was six weeks pregnant.
The author, who opens up about her struggles in 'Dare To Dream', described the musician as her rock throughout their challenging fertility journey in a heartbreaking post shared to Instagram.
Recalling the moment in the lengthy post, Izzy wrote: "There was blood on the tissue and my whole body started to shake. I knew something was wrong and I was terrified. Then on the 28th December 2014 the intense period pains began. I knew our baby was slipping away."
She continued: "I just remember in desperation saying, I'm so sorry... I felt our little soul pass, a physical feeling I will never ever forget. There lying helpless, all our hopes and dreams."
An outpouring of messages from fans flooded her comments section and shortly after sharing her story she posted a picture on Instagram of the couple taken the day after they lost the baby.
She wrote: "Thank you for all your beautiful and moving comments to my last post.
"Thank you also for sharing your own experiences, I know that by opening up we can help each other to feel less alone and I'm so grateful to the Instagram community for that.
"This photo was taken on the flight the day after we miscarried.
"I realised just how much I needed Harry, he was my rock even through his own sadness. Hold your loved ones close…
"One of my favourite quotes is 'everyone you meet is fighting a battle you know nothing about, be kind always'."
Harry and Izzy are now proud parents to two-year-old daughter Lola and five-month-old son Kit, who was born last August.