The Hilarious And Honest Daddy Bloggers That You Should Be Following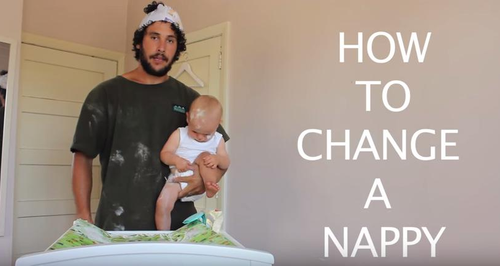 This one is dedicated to all of you dads out there.
Everyone's heard of a 'mummy blog' but sometimes, dads can get a little overlooked. However, with these tips from daddy bloggers there's no forgetting them!
From DIY dads to dads taking the micky, you really should be following and sharing their stuff!
Exploding Unicorn
Exploding Unicorn - or James Breakwell - has four young daughters and, much to his wife's annoyance, is an incessant over-sharer. Tweeting from @XplodingUnicorn, he shares the conversations he has with each of his daughters where they discuss key moments in life and the results are hilarious. We guarantee that you won't be able to follow the feed without being able relating to at least one!
I don't think my kids could handle an inheritance.

They got in a fight over a coin they found on the floor.

It was a button.

— Exploding Unicorn (@XplodingUnicorn) June 13, 2016
How To Dad
Not much is known about this New Zealand Dad but all we do know is he's HILARIOUS! His videos take you through how to 'do' parenting with different techniques. Some of his funniest videos include 'How to put a baby to sleep' and 'How to travel with a baby'. But 'How to change a nappy' has to be our favourite!
Al Fergusson and The Dad Network
Remember the black and white photo of that baby pooping all over his dad? Yep, that's Al and his newborn son, Ted. The daddy-son duo went viral after he uploaded the photo online. As a new dad, he blogs about the trials, the challenges and the perks of being a dad, from campaigning for Dads needing more baby change facilities in public to what it's like experiencing a miscarriage. He's also the founder of The Dad Network which connects all different daddy bloggers from all over the place. Definitely check it out.
And if you want to know more about THAT photo, watch this behind the scenes video:
Action Movie Kid
Okay, so you're not going to get any parenting advice from Daniel Hashimoto but he is an After Effects artist at Dreamworks who transforms his son into movies making him THE COOLEST KID EVER! 3-year-old James is filmed jumping across lava voids, sailing ships in the eye of a storm and causing havoc with a lightsaber. This is every kid's (and dad's) dream. Follow them and their imagination on YouTube.
Matt Coyne
Matt is a new dad to baby Charlie and blogs his brutally honest experiences on man-vs-baby.com. He's married to Lyns and they have split the maternity leave between them. When Lyns went back to work, he nearly gave her a heart attack when he photoshopped Charlie skydiving and sent her the picture. If you want to see the full text message exchange, click here. Poor Lyns! His blogging is funny, honest and instantly shareable. Check him out.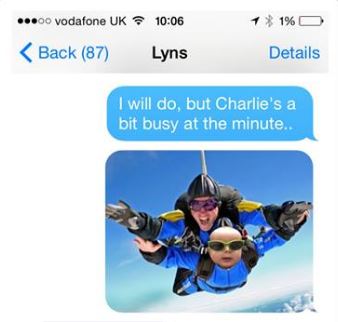 Thanks dads! Keep doing what you do (unless it's scaring poor Lyns).