Parents who smack their children could soon be breaking the law
6 August 2018, 09:53 | Updated: 7 August 2018, 14:42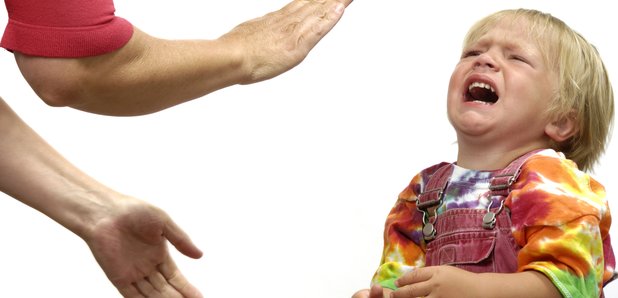 Parents in Wales could find themselves on the wrong side of the law if they choose to discipline their children with a smack.
A proposed new law has left parents divided as the Welsh government seek to make hitting children a criminal offence.
The Welsh law currently falls in line with laws across the UK, which states it is illegal for a parent or carer to smack their own child except where it amounts to "reasonable punishment".
However, the Welsh government are now looking to remove this defence, meaning any parent who smacks their kids as a form of punishment would be breaking the law.
The First Minister announced the bill to remove the "reasonable punishment defence" will be introduced between September 2018 and July 2019.
Credit: Getty
The proposed new laws have left parents divided, with a public consultation finding just a narrow majority agreeing the plans would achieve the aim of protecting children's rights.
The results of the consultation on Welsh Government plans to end physical punishment of children was published today, and of the 1,890 responses, just over half (50.3%) agreed and 48.1% disagreed with the statement. A further 1.5% said they "don't know".
Objectors to the bill fear the new law would criminalise loving parents, while those who support it claim children deserve the same amount of protection that adults do for assault.
Lowri Turner, spokesmum for the Be Reasonable Campaign - an organisation funded by Christian groups - said:
"This is extremely worrying news. The consultation shows a huge amount of opposition to a smacking ban, and that's even without it asking the most important question of all – 'should parental smacking be a criminal offence?' When we asked that question 76% said no.
"You can see that when respondents were asked about issues the consultation didn't address, two-thirds of responses opposed changing the law on reasonable chastisement.
"Our virtue-signalling politicians need to listen to this. They have repeatedly claimed that this measure will not criminalise parents but when actually asked outright both the First Minister and the Children's Minister admitted decent parents can expect to be prosecuted.
"The truth is out and we should not be surprised – the same promises were made in New Zealand and parents there were still hauled through the courts."
Credit: Getty
"Children should not be subjected to violence in any circumstance. They have a right to live free from fear of violence and from actual violence", wrote one respondent.
Another said: "A smack on the back of the legs or bum is not corporal punishment. Hitting a child with a cane/belt/hard object is. There is a clear distinction between beating a child and a small smack."
The proposed bill comes after Scotland's government confirmed they will become the first UK nation to ban all physical punishment on children, and there will now be no legal justification for smacking your child.
A vote will be held in the Scottish parliament at some point next year, when the bill is expected to pass and become law.