Jamie Oliver admits tracking his teenage daughters using an app
19 September 2018, 08:40 | Updated: 19 September 2018, 13:53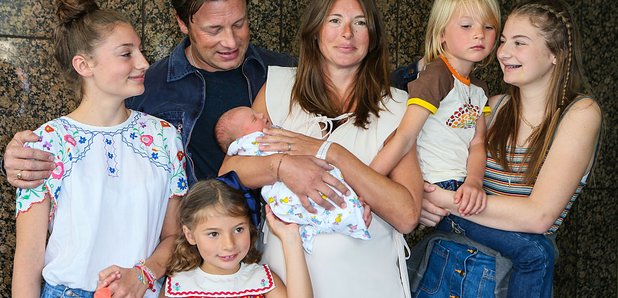 The protective father of five has revealed he keeps a watchful eye over Poppy, 16, and 15-year-old Daisy with a live GPRS tracking app.
Jamie Oliver monitors the movements of his two eldest children using a smartphone app.
He and wife Jules are also parents to Petal, nine, Buddy, seven, and 22-month old River Rocket.
Jamie revealed: "We used an app to keep track of our kids' whereabouts.
"The older girls, Jools and I are all on an app called Life360, which means we can see exactly where everybody is and the route they've gone.
He added to Woman magazine: "So if one of the girls says, 'I'm going to Camden Town' and I can see they've gone to Reading, then we have a problem.
"They can check on me, too, and see how fast I'm driving. It's brilliant."
View this post on Instagram
Life360 enables families to follows each other's location on a map, and sends alerts whenever they arrive and leave home.
According to the website, its savvy technology aims to "answer the age-old question where are you?" after their research found 6-8 messages a day are dedicated to the subject.
What's more the app has a family chat function so members can talk to each other whilst on the go.