Kate Middleton uses THIS simple parenting trick with her kids
2 May 2018, 11:36 | Updated: 22 October 2018, 16:19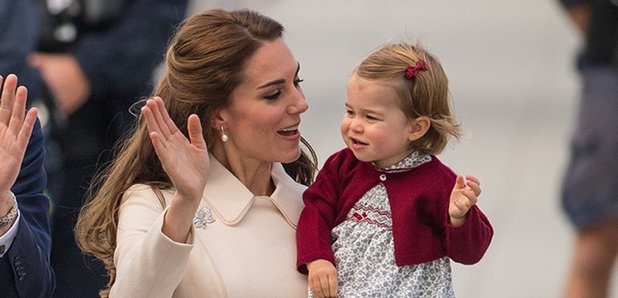 Kate has been seen using this one simple but very effective parenting trick, and it works on other children, too.
Kate and Wills have had to calmly attend to a few public meltdowns from both Prince George and Princess Charlotte, and with Prince Louis now just over a week old we're sure they'll have many more to deal with.
However, the unflappable Duchess, 36, seems to take it all in her stride by using a simple technique proven to bring youngsters back round from their tantrums - she crouches down to their level.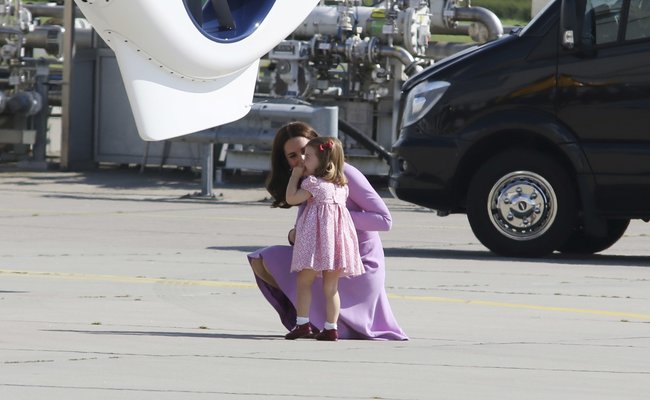 Credit: PA Images
This small but poignant movement will allow your child to understand that you're paying attention to them, whilst encouraging them to listen to you more.
Parenting expert Dr Debi Gilboa told TODAY: "Eye contact is remarkably powerful and effective. Our kids have a pattern of knowing when they see our face they have our attention. And the opposite is true as well."
By crouching down to the level of your tot, you're also engaging with them on their level, and creating a private space between you and them.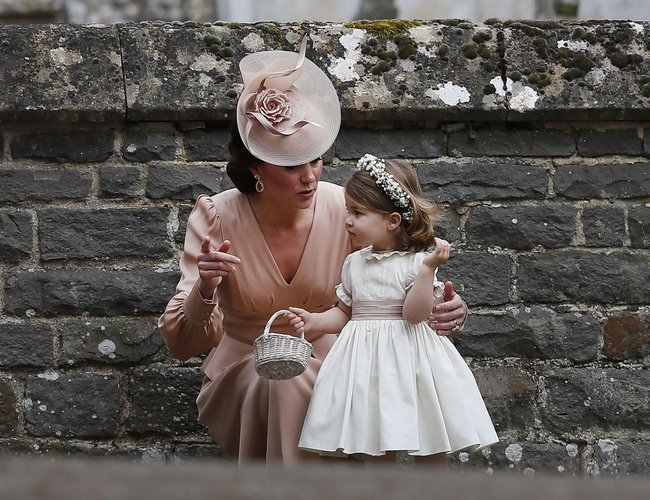 Credit: Getty
The parenting expert also explained that by crouching down, a parent will momentarily experience the world from their point of view, and often that encourages more of an understanding as to why their tot might be upset.
Dr Gilboa said: "If Catherine glances around, she is going to see more of her children's worldview and that physical change on her part can give her some insight into not only into their physical wellbeing but also emotionally what is going on."
Kate also uses this tried and tested technique with every youngster she meets, and it seems to be working for the glamorous Royal.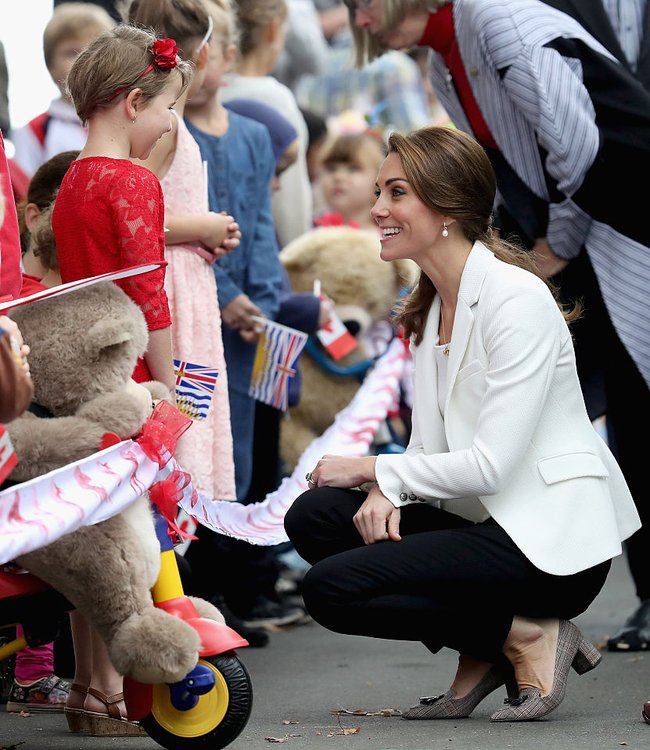 Credit: Getty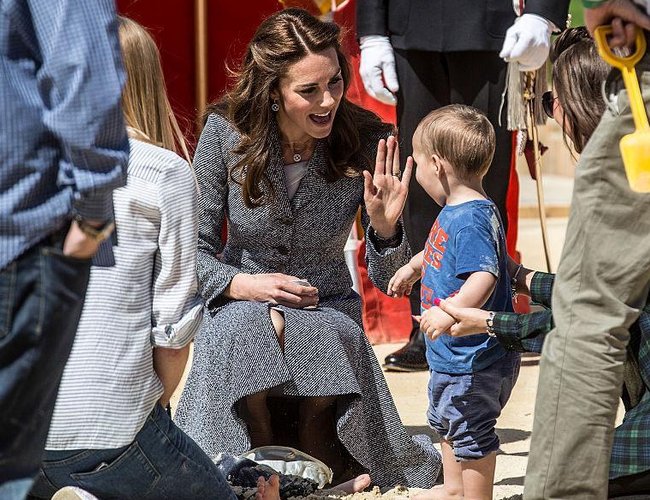 Sometimes, she even gets a hi-five out of it!
So next time your darling child is having a red-faced, snotty-nosed tantrum in the middle of the supermarket, take a deep breath, think of cool, calm Kate and crouch down.
WATCH! Prince William and Kate introduce Prince Louis to the public: